6 Ways to Pray for Your Grandchildren's Future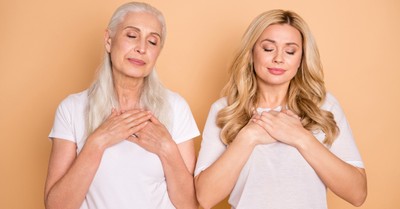 By David Sanford, Crosswalk.com
My wife and I currently have fourteen grandchildren, including one in heaven. We're still adding up to three new grandchildren every two years!
After we lost Stevie, I grieved deeply and stopped praying for him, but I continue to thank God for Stevie and can't wait to see him in heaven. What a wonderful reunion that will be!
In the meantime, I set aside time every day to pray about the future of my other nine grandsons and four granddaughters. Sometimes, I can almost "see" them as young adults. The oldest two are turning fifteen and thirteen years old later this summer, so it isn't hard to see them finishing high school and heading off to college (or whatever next chapter God has for them).
Then again, it's a lot tougher to "see" my one-, three-, and five-year-old grandchildren as young adults. Wow, they'll be an active bunch, I'm sure! But there's a lot more to growing up than that.
Why leave our grandchildren's future in the air, up to chance, without great anticipation? Instead, why not pray eagerly, earnestly, and fervently for God's rich blessings in them and through them--to bless untold thousands?
Like Moses, I say this blessing over them: "The Lord bless you and keep you; the Lord make his face shine on you and be gracious to you; the Lord turn his face toward you and give you peace" (Numbers 6:24-26).
Like Joshua, I boldly declare to one and all: "As for me and my household, we will serve the Lord" (Joshua 24:15).
No, I'll never pray for my grandchild to be powerful, rich, and famous. The Bible says all three of those things will wither like grass on a hot summer day (Psalm 37:2, Psalm 129:6, and Jeremiah 12:4). Instead, I pray in these following ways and I invite you to do the same.
6 Ways I Pray for My Grandchildren's Future
1. I thank God for the future of each granddaughter and each grandson (with Philippians 1:6, Philippians 4:6-7, and 1 Timothy 4:12 in mind).
2. I pray for the Lord to richly bless, encourage, and inspire each grandchild's parents as they continue to nurture, raise, and teach that son or daughter (in the spirit of 1 Samuel 13:14, Psalm 127:3-5, and Proverbs 22:6).
3. I pray for each grandchild's parents' marriage and relationship with the Lord. I pray for their health, work, and ministries. And I especially pray that they enjoy a more and more grace-filled home life (taking Deuteronomy 4:9, 2 Thessalonians 1:11, and Jude 1:24-25 to heart).
4. I pray by name for each of my granddaughters and grandsons. No, I don't pray about their homework, hobbies, or healing from little boo-boos. Instead, I pray about their futures. Then again, no, I don't pray about scholarships, college acceptance letters, and wedding bells. Instead, I want them to live vibrantly for the Lord (Acts 2:42) and readily identify as God's adopted children (1 John 3:1).
5. I pray that each of my grandsons grows up to be a handsome, winsome, wise, and godly young man who loves the Lord wholeheartedly and loves others well (Leviticus 19:18, Leviticus 19:34, Deuteronomy 6:4-9, Deuteronomy 10:12-13, and 1 Samuel 18:1-3).
6. I pray that each of my granddaughters grows up to be a beautiful, winsome, wise, and godly young woman who loves the Lord with all her heart and loves others well (Matthew 22:37-40, Mark 12:29-31, and Luke 10:27).
Praying like this every day excites me about the future of my fifteen, twenty, or even twenty-five grandchildren. I can't wait to see them having a great time together during their college years and of course at each other's weddings. Mostly, however, I can't wait to hear them praising God for shaping their hearts, lives, and destinies.
Does all this praying somehow mean I have a biblical promise or divine guarantee? No, God doesn't work that way. This has been true of my own five children, and undoubtedly will be true with their children.
Some will shine like the stars. Others will start shining later on. And one or more won't shine until much, much later.
Like Stars....
Like stars reminds me of biblical heroes of the faith like Joseph, Joshua, Ruth, Esther, and Daniel. I love what Daniel said: "Those who are wise will shine like the brightness of the heavens, and those who lead many to righteousness, like the stars for ever and ever" (Daniel 12:3).
Like stars later on makes me think of other heroes like Gideon, Ezekiel, Mark, and Saul/Paul. Looking back on his former way of life as Saul, he knew for certain: "If anyone is in Christ, the new creation has come: The old has gone, the new is here!" (2 Corinthians 5:17).
As Paul, he could write: "Become blameless and pure, 'children of God without fault in a warped and crooked generation.' Then you will shine among them like stars in the sky as you hold firmly to the word of life" (Philippians 2:15-16).
Like stars much later makes me think of unexpected biblical converts like Rahab, Manasseh, Jonah, Mary Magdalene, and Nicodemus. I love what Jesus said to His followers: "Let your light shine before others, that they may see your good deeds and glorify your Father in heaven" (Matthew 5:16).
Later and much later can lead to anxiety, dread, and fear. Instead...
How good that we can thank the Lord daily for His sovereignty (greatness), providence (guidance and goodness), holiness (glory), love (graciousness), and mystery ("God alone knows").
And, how good that we can thank Him daily for each of our grandchildren's hearts, lives, and futures.
Until each one goes to heaven, let's never stop praying!
Photo Credit: ©GettyImages/Deagreez
---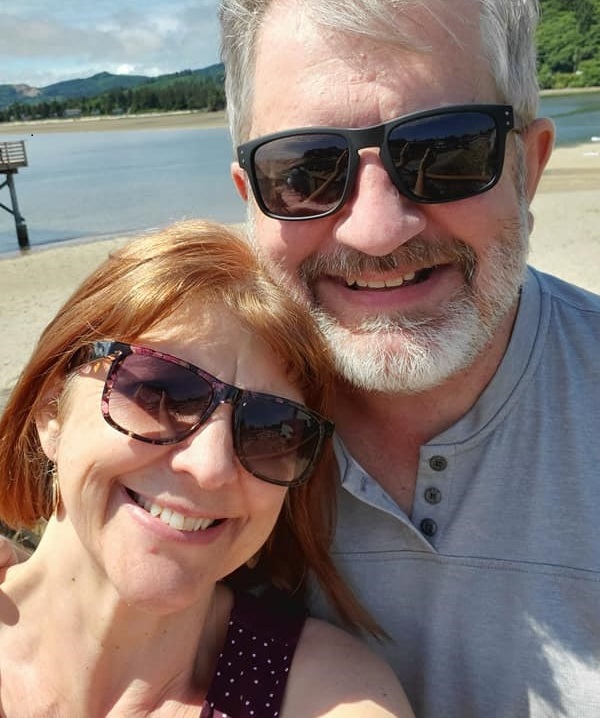 The late David Sanford's book and Bible projects were published by Zondervan, Tyndale, Thomas Nelson, Doubleday, Barbour, and Amazon. His latest book was Life Map Devotional for Men published concurrently with his wife Renee's book, Life Map Devotional for Women.