Truth For Life with Alistair Begg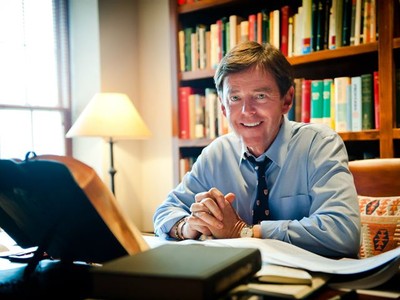 Listen on 105.1 FM WAVA
Monday
1:00AM - 1:30AM, 8:00AM - 8:30AM
Tuesday
1:00AM - 1:30AM, 8:00AM - 8:30AM
Wednesday
1:00AM - 1:30AM, 8:00AM - 8:30AM
Thursday
1:00AM - 1:30AM, 8:00AM - 8:30AM
Friday
1:00AM - 1:30AM, 8:00AM - 8:30AM
Latest Broadcast
In Christ Jesus (Part 2 of 2)
10/3/2022
The Bible says that Jesus "is the propitiation for our sins, and not for ours only but also for the sins of the whole world." Does that mean that we can just do whatever we want? Hear the answer when you join us on Truth For Life with Alistair Begg.
Featured Offer from Truth For Life
Partners in the Gospel
This book of daily meditations offers a source of strength to women who navigate the demands of ministry partnership by pointing them to God's Word for counsel and encouragement. Pastor's and church elder's wives will find comfort for the complexities and challenges that are unique to their role. The book is a thoughtful gift for the women who service your church faithfully.