Family Talk with Dr. James Dobson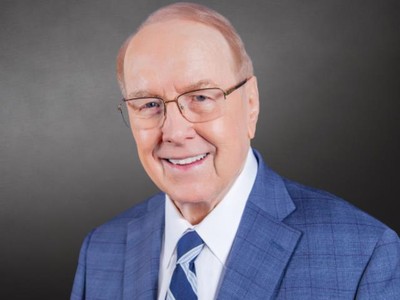 Listen on 105.1 FM WAVA
Latest Broadcast
See You at the Library with Kirk Cameron - II
11/29/2023
According to Gary Bauer, senior vice president of public policy for the Dr. James Dobson Family Institute, there is no historical hatred like the hatred of the Jewish people. On today's edition of Family Talk, Gary gives a stirring speech on the cultural climate of our world. Genesis 12:3 says, to the nation of Israel, "I will bless those who bless you, and whoever curses you I will curse…" Learn the reasons why we can no longer be "sunshine Christians and summer pastors." We must stand in support of Israel or America will suffer the consequences, along with her Jewish allies. 
Featured Offer from Family Talk
Raising The Strong-Willed Child
If you're raising kids right now, you know it's hard work. Even children who are sweet and compliant come with their own set of challenges. But if your son or daughter is strong-willed and defiant, that child can wear you out emotionally. If you have one or more of these independent youngsters, you know how difficult life can be. Here's the good news: Help is on the way. The Dr. James Dobson Family Institute has developed this new 10-day email series based on Dr. Dobson's best-selling book, The New Strong-Willed Child. It's designed to equip you to wisely lead your kids through even the toughest trials.