The Grace Message with Dr. Andrew Farley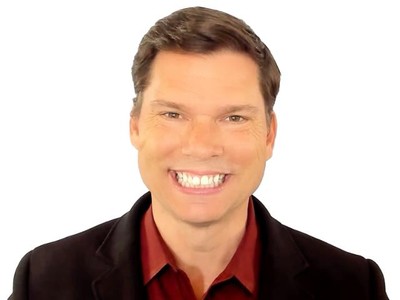 Listen on 105.1 FM WAVA
Latest Broadcast
News Flash! – Part 9
11/27/2022
Hebrews 8 offers us the very best encapsulation of the New Covenant. Here, you'll discover why the new way of grace is so much better. You'll also see how it puts all of us on an equal playing field – with no favoritism. What if you're permanently clean before God? What if you're perfectly close to Him too? And what if you already know God well at a heart level? Yes, the New Covenant is really this good. So, let's abandon the obsolete way of dead religion and embrace God's grace! Discussion Questions: 1. What is the "true tabernacle"?  2. Why is the new covenant a "more excellent ministry" and a "better covenant"?  3. Where did the "fault" lie under the old covenant?  4. React to this statement: It's new for Israel, but it's our one and only.  5. How is the new covenant a "download" and a "deletion"?  6. In what sense does every believer intuitively know the Lord? How does this relate to our learning and growing?  7. Think of something obsolete that is no longer available or on the market. Why did it go away? How does this parallel the old and new covenants?
Featured Offer from The Grace Message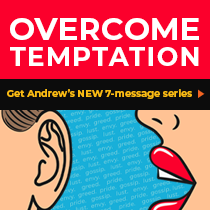 Overcoming Temptation: Finding Freedom from the Lies We Believe
Too many Christians struggle with temptation because they don't fully understand just how big God's grace really is. You can help them find relief from nagging temptation with your gift today. Through your support you'll help share the liberating message of God's grace and the finished work of Christ with people around the world through The Grace Message. As thanks for your generosity, we'll send you Andrew's new, 7-message series, Overcoming Temptation, to help you combat the lies you've been told about temptation… and begin to see yourself as the new creation you really are in Christ.