The Miracle Worker - Invading the Privacy of God - Week of July 4
Crosswalk.com

The Miracle Worker
Miracles! Think of the range of them in the Bible.
The waters parted at the Red Sea and again at the Jordan River.
Elisha made a metal axe head float in the water.
Sarah and Elizabeth had babies long after the menopausal years.
For forty years, God supplied a food called manna to the Israelites as they trekked across the land.
Peter was locked in prison and an angel unlocked the doors and freed him.
Jesus turned plain drinking water into first-class, grade-A wine.
What about the healing miracles? The first miracle Luke records is Jesus' healing of a man with a withered arm. After hemorrhaging for twelve years, a woman was healed by Jesus. Peter's mother-in-law received a healing touch. Jesus restored sight to Bartimaeus.
Some of the healings are what I call mental healings. These were people with unclean or evil spirits who were "restored" (the usual biblical word) to normalcy after meeting Jesus or one of the apostles.
So why don't we see the rash of healings today when holy men and women pass through town? Miracles like the sun not moving for twenty-four hours, or mental hospitals being cleared out?
I wouldn't even try to answer, but I'm convinced God still pulls off a few miracles. Or maybe even more of them than we realize. Maybe we need to think of miracles anytime we pray, "God, will you do this?"
That's the real test, isn't it? When we need something and we ask for divine intervention, we're asking for a miracle. The word intervene is what makes it a miracle. Looked at this way, don't most of us pray for (and receive) miracles every day?
Here's an incident of divine intervention. I left the church at age ten and didn't look back for a decade. Only later did I learn that my elderly Sunday school teacher, Marie Garbie, prayed for my conversion. "Of all the children who went through my classes, you were the one most on my heart. Not one day did I ever miss praying for," she later told me.
Mrs. Garbie prayed every single day for more than ten years for God to intervene in my life. She asked God to step in front of me and block the wrong road. Finally God answered her prayers.
From my perspective, I have no idea what made me turn to God, except I was at a place where I felt the emptiness of life and began to ask, "Is this all there is?" For reasons I can't explain-nor care to try-I sensed I would find the answer in God. For Mrs. Garbie, however, the answer was simple: "God gave me the miracle I asked for."
God intervenes in many ways. One problem is that we don't know when it gets classified as a miracle and when it would have happened anyway.
Let's say I need a job. I apply at a company and eventually get interviewed. I pray, "God, if this is the right job, let the interview go well." It goes well. Then I pray again, "If this is the right job, let them offer it to me." I get the job. Did God intervene and give me the job? Or what if I don't get the job? Is that the intervention of God that says, "Well, child, this really isn't what I want for you?"
Answer: For me, it's a matter of faith. I pray, I believe, and God answers. That's a miracle. That faith leads me to pray to the Miracle Worker to intervene in dozens of ways, such as in work situations, in relationships, or with financial problems.
At times I don't get an answer. I simply walk on, moving from left foot to right, and I trust God to clear the trail for me as I get there. On other occasions, I hear God speaking through what I call the Inner Voice.
For instance, a publisher once called me about writing a celebrity's biography. He had read books by twelve experienced writers and had narrowed it to six who might author the biography; I was one of the six. I prayed for God to intervene. A few of my friends would have told me to add, "...if it's your will." I assumed that it was God's will for me, so I prayed that it would happen.
I received a call. "We're down to two people, and you're one of them."
After the phone call, I went wild with anticipation. But as I prayed, word came to me from the Inner Voice. "You have come in second."
I knew that voice. I didn't get the job. Although disappointed, I thanked God for an answer. (A week later I learned they asked the other writer.)
Some might call that a kind of reverse miracle, but it reminds me again of the Miracle Worker's intervention in our lives. God is there to do whatever is necessary for our growth.
Another way the Miracle Worker operates is through timing. At just the right moment something happens. A member of our Sunday school class, Judy Liedtke, was in the hospital and the doctor told her she had cancer. She began to cry, asking God to send her someone. Twelve miles away, my wife said, "I feel I need to call Judy."
Miracle? It was to Judy when she heard Shirley's voice on the phone. "God knew just when and who to send," were her first words.
Today, I often hear the word synchronicity. From the Greek, it combines "time" and "together." The term refers to those special moments when actions happen-seemingly at random-and yet if we're in tune with the Miracle Worker, we know it came at exactly the right moment.
Sometimes miracles come from behind the scenes. God is already rehearsing the show before we even know there's such a production scheduled. For example, most of us have had someone shove a book at us, saying, "You really need to read this." We get busy and stick it on the shelf. Then one day, for no apparent reason, we pick up the book. As we start to read, lights blaze, internal trumpets sound, and the fireworks sparkle. "Wow! This is a wonderful book," we say. "Just what I needed."
It was all in the timing. That's the miracle. Before we were ready to receive the answer, God provided it.
Miracles work through circumstances. One day I was teaching Sunday school and a woman walked in and sat down. Our lesson was on grief, and before long, she opened up to talk about a divorce she had just gone through and was still grieving over. Class members talked to her and she found great comfort in what they said.
Just before the class ended, I mentioned the name of our church.
"What? Is that where I am?" She thought she had gone to a church of her denomination two blocks away. As she wiped away tears, she said, "This lesson was just for me."
Why not call it a synchronistic miracle by the Miracle Worker of the Ages?
If we ponder the actions of the Miracle Worker, it offers us the wonderful assurance that God loves us enough to override the divinely enacted natural laws. I love the image of the all-seeing eyes of God, because it says the Miracle Worker never sleeps or takes a vacation. The eye of God knows where we are at every moment. Sometimes we need protection or need a friend to listen. Or we may need solitude or relief from pain.
The Miracle Worker is the God who cares enough to provide. The provisions aren't always according to our specifications. We may pray for God to remove a headache and the Miracle Worker may quietly whisper, "Take an aspirin." Or the voice might say, "Relax. Get rid of the tension."
Most important, the Miracle Worker is present, always willing to listen, encouraging us to ask for divine intervention. Maybe we don't need more miracles as much as we need the ability to perceive those already around us. Maybe we need to think about the answers God is already giving us.
You are the God who performs miracles; you display your power among the people... Your path led through the sea, your way through the mighty waters, though your footprints were not seen. --PSALMS 77:14, 19b, NIV
Miracle-Working God,
thank you for intervening in my life today and yesterday,
all the days of the past,
and all the days of the future.
Your love assures me that even when I pray foolishly
or erroneously,
you care and you still work miracles.
Thank you. Amen.
For more from Cec, please visit www.cecilmurphey.com.
---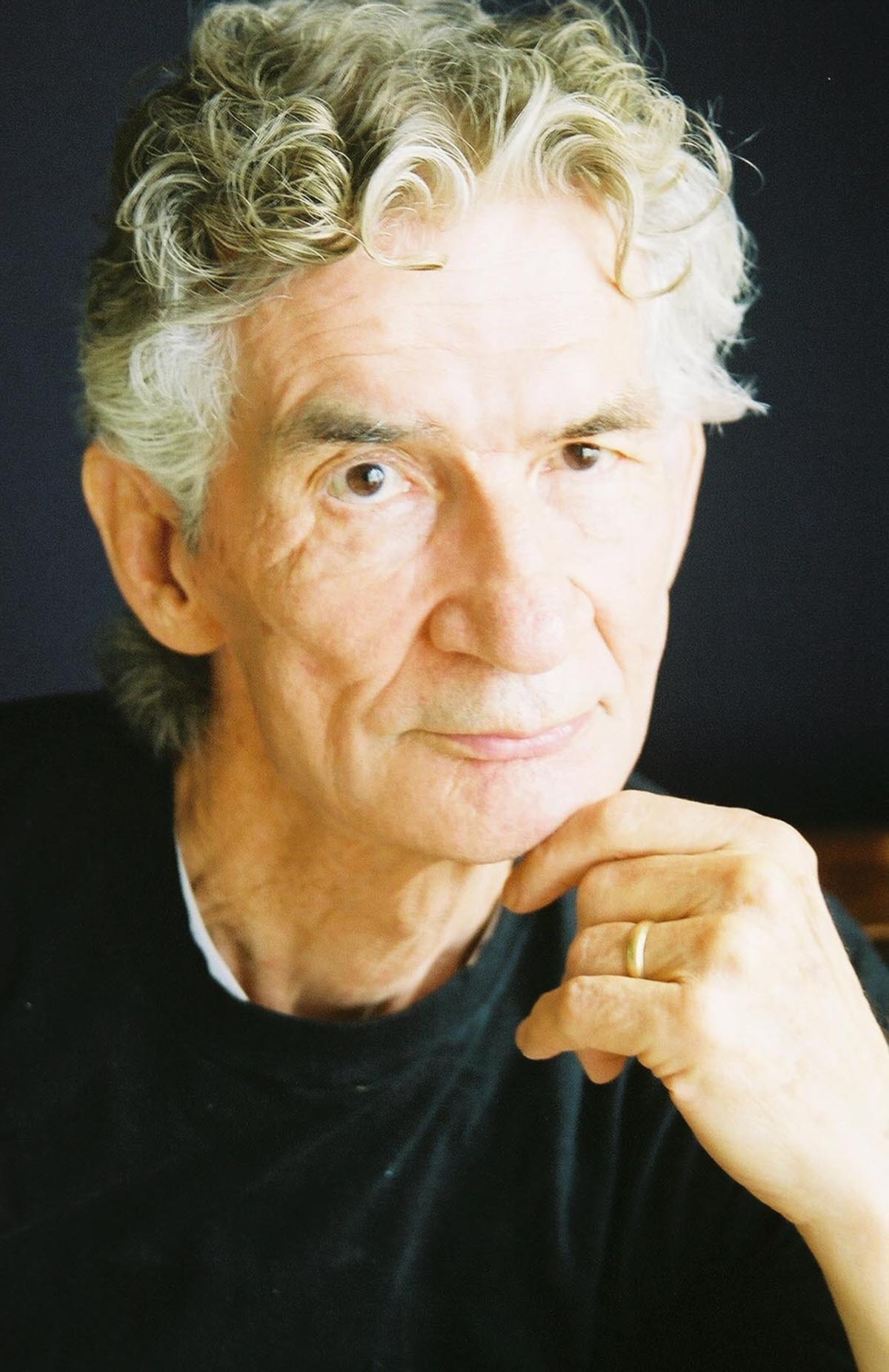 Cecil Murphey has written more than one hundred books on a variety of topics with an emphasis on Spiritual Growth, Christian Living, Caregiving, and Heaven. He enjoys preaching in churches and speaking and teaching at conferences around the world. To book Cec for your next event, please contact Twila Belk at 563-332-1622.