The Divine Healer - Invading the Privacy of God - Week of July 11
Crosswalk.com

The Divine Healer
About a dozen years ago, I began to apply Romans 12:1. It urges us to offer our bodies as living sacrifices to God. The apostle Paul also tells us twice in 1 Corinthians that our bodies are God's temples. He draws two powerful images: living sacrifices and temples.
To me that means God is concerned about us caring for and protecting our bodies. After all, our bodies are the essence of what we work with. Our minds may be more important, but they surely don't function independently. If our bodies aren't important, why would we have a resurrection that promises some form of physical substance?
Then why do we tend to discount the body or pay too little attention to its care? I've begun to realize the answer-for me, that is. If we acknowledge our responsibility to care for the temple of God, then we're held accountable for how we treat it. And if we misuse our bodies or offer God blemished sacrifices, what does that say about our commitment?
So first off, I acknowledge I'm a temple abuser. I have offered my badly-taken-care-of and less-than-perfect body to God. For years, I was among the sleep-deprived generation. I ate a lot of foods that harmed my body. Until I faced some serious physical problems, I didn't think much about exercise. I allowed stress into my life when I could have found healthy ways to correct it.
I confess to all of those sins; I've battled physical illness as a result. But God, being ever merciful, allows us to bring our battered, torn, worn-out, and abused bodies to the place of prayer. We can talk to God about our health. We can ask for healing. I won't say we always get it, but I do believe it's available.
Although I've noticed them before, the words of Jesus in instances of individual healing have taken on new meaning for me. He heals and sometimes adds, "Go, and sin no more."
What a tag-on that is! Is Jesus actually saying to us, "You have high blood pressure because you have mishandled your body?" "Your emphysema comes from your mistreating the holy temple of God?"
In most cases, I think so. I'm not writing this to bring condemnation to anyone. It's my personal attempt to come to grips with issues in my own life and to discover a fuller, richer commitment to the Healer of All Diseases.
For me, a fuller, richer life simply has to involve our bodies. We know the stereotype of the sweet, elderly woman who is confined to bed and spends her waking moments interceding for others. Maybe so, but I wouldn't fit into that category.
When I'm sick, I am s-i-c-k. I don't do much except think about how miserable I am. I pray for healing and beg God to make me well so I can get back to my normal energy level. When I'm sick, I assure you, I do little praying for anyone other than poor Cec Murphey.
That then leads me to realize that when I pray for healing, I am asking the Divine Physician to make me healthy. If I'm healthy, I'm better able to be in touch with God's presence. My mind is not on my wretched condition and I can concentrate on other things.
I don't like to be sick. If I'm sick, I pray for healing. That part is fine, but it's not enough. Here's a theory I live with, but I wouldn't try to force it on anyone else. I believe that the Creator God made our bodies to serve us, and also to teach us.
When I was twenty-years-old, I tasted shrimp for the first time. It was also the last time. Within an hour, I was miserable and vomited. It would be stupid of me ever to eat shrimp again. My body taught me something. I believe our bodies talk to us all the time, but we don't always listen. They tell us when we're tired, but we boost ourselves with caffeine instead of resting (my confession again).
Here's the philosophy I now embrace: When I am sick, there is a reason. So I pray, "God, show me why I need to be sick." Bold? Crazy? Perhaps. In the past, it has been my unconscious way of dropping out of the action or pushing away pressure.
This awareness came into being when I was a pastor. Every year during December we had many festivities and special services at church that I attended, besides my own family functions. I took Communion to every shut-in. All adult Sunday school classes invited me to their Christmas parties. By the end of December, I was worn out.
Could I acknowledge my tiredness? Not me. I took a day off, and started pumping up again for the new year. Then I noticed that for five years in a row I came down with a nasty cold early in January. That cold was so bad that no matter what medication I took, I had to go to bed.
The sixth year it happened, I got the message. I had brought my physical sickness on myself. When I get sick, I need to listen to my body and ask the Divine Doctor, "What is happening that makes me need to be sick at this time?"
When I listen, it's amazing the answers I get. Unfortunately, I haven't always wanted to hear those answers. Part of my growth as a disciple of God is to ask God tough questions about myself and listen to the answers.
Do I call on the Healer? Without hesitation. However, when I pray, it's more than for just physical relief, it's also to help me understand what I've done to make my body this way. "Divine Healer, this is an issue of obedience," I say. "You're speaking, but I'm not hearing. Speak to me and help me hear what I need to know. Heal me and then enable me to go and sin no more."
As I pause to reflect on the Divine Healer, I feel such gratitude. Isn't it wonderful that God cares about every aspect of life? God doesn't limit divine intervention and interest to only "spiritual" things, because every facet of my life is spiritual.
That's where my prayers to the Divine Healer have led me. God wants to heal every part of me-the outer temple of the body as well as the inner temple of my mind and emotions.
We can pray to the Healer who is a caring, wonderful God.
If you diligently heed the voice of the LORD your God and do what is right in His sight, give ear to His commandments and keep all His statutes, I will put none of the diseases on your which I have brought on the Egyptians. For I am the LORD God who heals you. --Exodus 15:26, NKJV

Divine Physician,
heal all my diseases,
all my waywardness,
and all my hardness of heart,
so that I worship you in my body and in my inner being.
Thank you for caring about every part of my life. Amen.
For more from Cec, please visit www.cecilmurphey.com.
---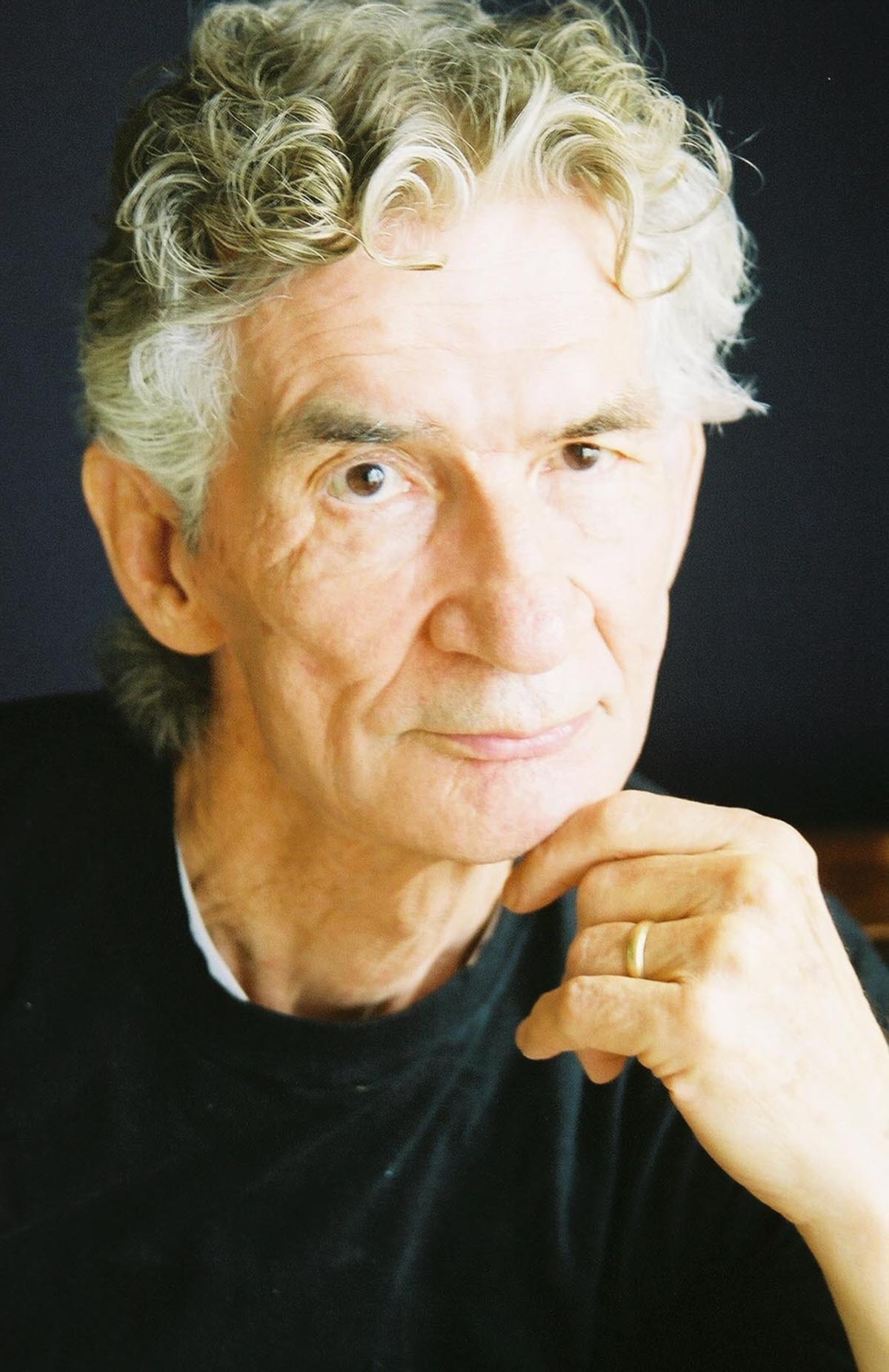 Cecil Murphey has written more than one hundred books on a variety of topics with an emphasis on Spiritual Growth, Christian Living, Caregiving, and Heaven. He enjoys preaching in churches and speaking and teaching at conferences around the world. To book Cec for your next event, please contact Twila Belk at 563-332-1622.