My Master - Invading the Privacy of God - Week of May 23
Crosswalk.com

My Master
I love the portion of prayer from the Book of Common Worship that reads:
We have followed too much the devices and desires of our own hearts. We have offended against Thy holy laws. We have left undone those things which we ought to have done; and we have done those things which we ought not to have done; and there is no health in us. But Thou, O Lord, have mercy upon us, miserable offenders.
Doesn't that sound like the humble way a wayward servant might approach his or her master? It's not merely a prayer of, "Father, forgive me because I've sinned." When I think of God as the Master, this is one of the prayers that fit that situation: I have gone my own way and have not done the will of my Master.
Perhaps I think of that prayer because of the poetic flow of the words; maybe because in the past I heard them often in church. More likely it's because the words graphically describe my lack of faithfulness to God's service.
I am often a wayward slave. Too often I have known the right thing to do and yet have chosen the path of disobedience. I'm not talking about what we consider the major sins. In fact, the more faithfully we serve the Master, the more aware we become of failing in little, almost insignificant ways.
Do I need a ball of fire from heaven to tell me, "Speak evil of no one?" Can't I be aware of it simply because I know what the Master wants from me? Don't I know that when I act less than lovingly toward the driver who cuts me off on the expressway, I'm showing my faithlessness as a servant?
Sometimes I hang my head and cry out, "I'm a miserable servant. I have failed." Or I repeat the words quoted above. They bring comfort, especially when I repeat the entire prayer that concludes with these sentences:
Spare Thou those, O God, who confess their faults. Restore Thou those who are penitent, according to Thy promises declared unto mankind in Christ Jesus our Lord. And grant, O most merciful Father, for His sake; That we may hereafter live a godly, righteous, and sober life; to the glory of Thy holy name. Amen.
Then I know, once again, I have been forgiven. The Master has looked on His slave and said, "I have mercy on you when you couldn't have mercy on others."
That's one picture inside my head of God the Master. But I have another. Sometimes when I pray, I speak freely with the Master who smiles at me and encourages me when I do the right thing. This is the voice that says, "Well done, good and faithful servant."
Some days I think of myself as bowing before my Master, knowing in my heart that I have served as faithfully as I've understood how. Yet it's often difficult for me to hear the voice say, "Well done." Too many years in association with those who want to keep me lowly and in my place bring the mocking words, "Ah, that's pride speaking. You're not humble if you think you deserve to hear the Master say you've done well. Even at your best, you're still not good enough."
Yet God exhorts us to faithfulness. Only God knows whether or when we measure up. Wouldn't it be a sad situation if we heard from God only such words as, "Miserable offender. Repent or perish!"?
I like to think of God as a kind Master. By that I don't mean an old softie or someone to manipulate, but a God who smiles at me when I do the right thing: when I treat someone else the way I want to be treated; when I do a spontaneous act of kindness; when I sincerely listen to a troubled friend. In those instances, I don't think it's pride that allows me to hear the words, "Well done."
In fact, as I've pursued the mental image of God the Master, this is the aspect I see more and more. This view comes out in the parable Jesus told of the three servants whose master gave them various sums of money and then went away (see Mt 25:14-30). One servant received five talents—a weight of gold of immense value. The second received two, and the third received only one.
Too many of us who know the parable tend to equate ourselves with the third servant. But if I've grasped my Bible correctly, the general context says that Jesus told that parable for the benefit of Pharisees and scribes—the insufferable, self-righteous leaders of his day.
The parable tells us that when the master returned, he found two of his servants had pleased him by faithfully investing his money, because they understood what the master wanted them to do. The master says, "Well done, good and faithful servant! You have been faithful with a few things; I will put you in charge of many things. Come and share your master's happiness" (v. 21, NIV)!
That's where I find comfort when I pray as the servant before my Master. "God, I've done the best I know how," I say. "To you, I bring the results of my service." I can hear myself saying those words after I have taught a Sunday school class, ushered at church, or donated food to the homeless shelter. Am I—at that moment—the "miserable offender"? I think not.
I like to consider myself God's love slave. I have voluntarily taken on servitude to God for the entirety of my life. And, frankly, I'd be a little crazy in the head to serve a God who does little but tell me how sinful I am, how often I fail, or how I need to repent.
I love my service to God because I know my life pleases him. Oops, some finger-pointing moralists are going to get me for that. I still need the admonishment of the Master's voice. But I've had much of that in my life; now I'm enjoying a relationship in which I believe I often please God.
In this master-servant relationship, I think of a provision made in the Old Testament. God provided that Hebrews could sell themselves into indentured bondage to another Hebrew for six years. The seventh year, the masters were told to set the slaves free and "…do not send him away empty-handed. Supply him liberally from your flock, your threshing floor and your wine press" (Dt 15:13b-14a, NIV).
The rest of the command to which I referred in the previous chapter can then be seen in a whole new light. "But if your servant says to you, 'I do not want to leave you,' because he loves you and your family and is well off with you, then take an awl and push through his ear lobe into the door, and he will become your servant for life. Do the same for your maidservant" (vv. 15-17).
Those indentured servants could choose to remain slaves. It was a choice, and they made it because they loved their master. I'm one of those love slaves. God has done more for me than bore a hole in my ear. God has put the mark of the crucifixion in my heart. I belong to God, and I serve my Master joyfully and willingly.
So now, O Israel, what does the LORD your God require of you? Only to fear the LORD your God, to walk in all his ways, to love him, to serve the LORD your God with all your heart and with all your soul, and to keep the commandments of the LORD your God and his decrees that I am commanding you today, for your own well-being. --Deuteronomy 10:12-13, NRSV
For more from Cec, please visit www.cecilmurphey.com.
---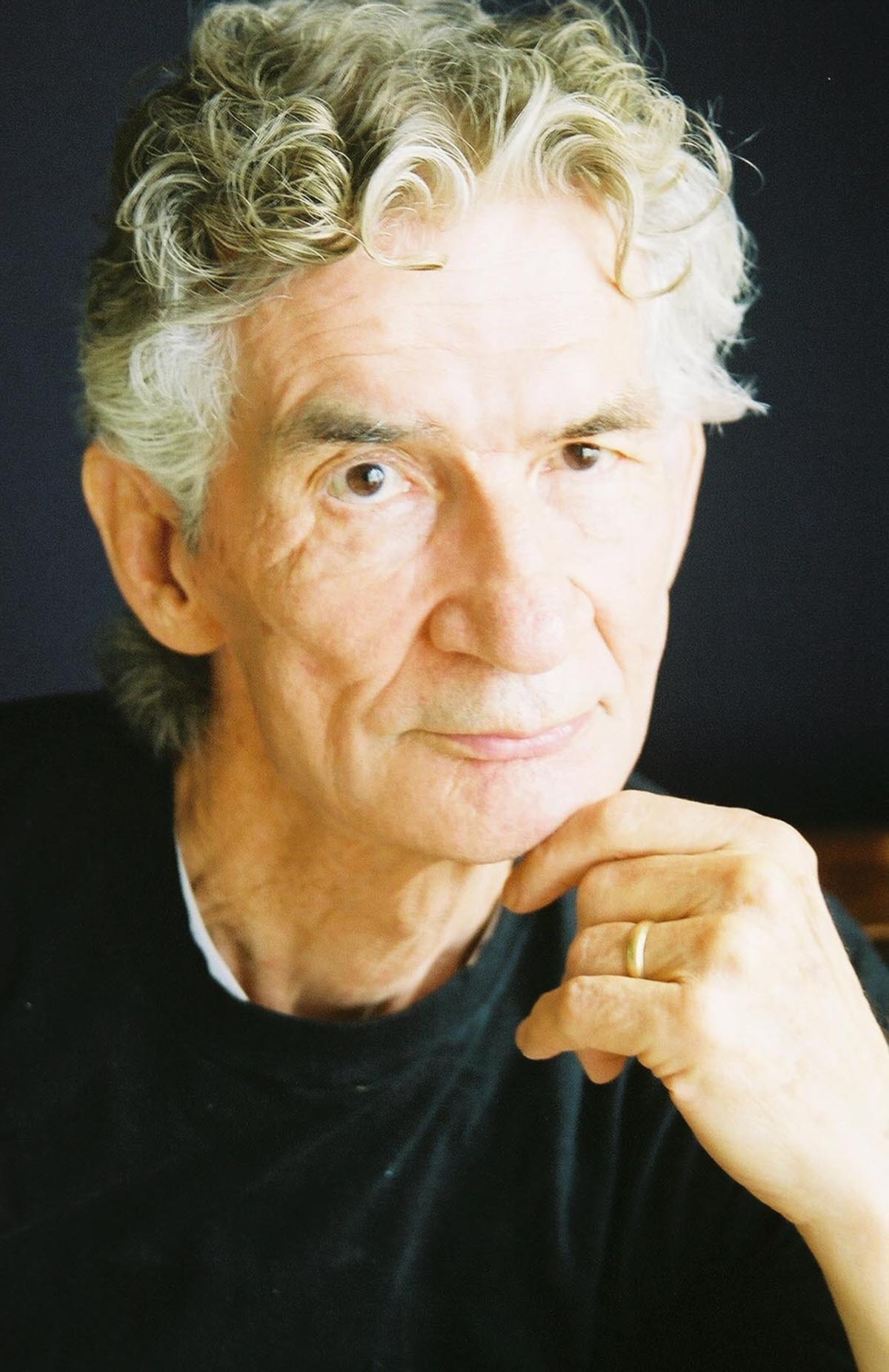 Cecil Murphey has written more than one hundred books on a variety of topics with an emphasis on Spiritual Growth, Christian Living, Caregiving, and Heaven. He enjoys preaching in churches and speaking and teaching at conferences around the world. To book Cec for your next event, please contact Twila Belk at 563-332-1622.