The Divine Bread - Invading the Privacy of God - Week of September 5
Crosswalk.com

The Divine Bread
Two days ago, I read in John's Gospel the Scriptures that contain the famous "I am the Bread of Life" passage.
The story begins in chapter six with the feeding of more than five thousand people. When a boy offers his lunch of a couple of tiny fish and five pieces of bread, Jesus miraculously feeds all the people and the disciples pick up twelve baskets of leftovers.
The people stay there that night, but Jesus goes to the other side of the lake. When the crowd figures it out, they find him. Jesus then says to them, "You are looking for me, not because you saw miraculous signs but because you ate the loaves and had your fill. Do not work for food that spoils, but for food that endures to eternal life" (John 6:26b-27a, NIV).
Jesus compares himself to the manna God sent to the Israelites in the wilderness and declares himself the True Bread who came from heaven to give life to the world.
Although Jesus speaks in symbolic language, the crowd grasps what he means. He goes on to say that not only is he the Bread of Life, but whoever follows him won't hunger again and those who believe won't thirst.
At those words, some of them are offended. "Isn't he Joseph's son?" they ask each other. The more Jesus speaks, the more difficulty they have listening. They plead the inability to understand, but I think it's clear that they don't grasp what they don't want to know.
By the time Jesus finishes his message, most of the people have gone. He then turns to his disciples. "You do not want to leave too, do you?"
Simon Peter answers, "LORD, to whom shall we go? You have the words of eternal life. We believe and know that you are the Holy One of God"(John 6:68-69, NIV).
After reading the story, I felt fairly superior. I wasn't the crowd; I was Simon Peter. I have believed and followed.
Then my smugness vanished. Yes, I was following Jesus. But why? Was I as guilty of following for bread as the crowd? If Jesus tossed out bread or whatever else I needed and all I had to do in return was to follow, I'd probably squeeze toward the front of the line.
I don't like to admit it, but sometimes my question really is: What's in it for me? Or to put it differently, "What do I get out of following Jesus?"
"Don't work for food that perishes," Jesus pleads, and urges listeners to work for what gives eternal life (and that could include eternal rewards). Hundreds of years earlier, Isaiah the prophet writes, "Why spend money on what is not bread, and your labor on what does not satisfy?" (Is 55:2a, NIV).
Both Isaiah and Jesus point to two kinds of hunger. We all have the physical kind-a gnawing inside that says, "It's time to eat." Under normal circumstances, we satisfy that hunger.
Both men also refer to something more important: spiritual hunger. I think they mean an unsatisfied longing, a yearning for something more than what we have, an experience that goes beyond our present level of relationship with God.
When Jesus fed the multitude, he satisfied the first kind. They followed him to get more free meals. He didn't deny them food, but he pushed them to accept the real message, that he was Divine Bread-ready to satisfy spiritual hunger. The crowd didn't want that.
But I do. I'm a Christian because one day I realized it was the Divine Bread I hungered for. I had tried a lot of different pleasures around me. They weren't always bad, were seldom boring, but they didn't last.
I remember when that became obvious to me. I was twenty-years-old and attended an office party. We told jokes, passed around the booze, and had a really fun time. I was in the middle of it.
Later I observed the others, thinking, It's going to be over in a couple of hours. What then? Some will be so hung over they won't get much work done tomorrow. All day long, we'll hear comments and jokes about the fun we had the night before. But it'll be hollow laughter.
I wish I could have said then, "Lord, give me the Divine Bread," but I didn't know those words. I wasn't aware that my inner hunger was for God.
Now years later, I realize that, like the crowd that followed Jesus, I've been willing to settle for things that only temporarily satisfy my appetite, and I've been concerned too little about hungering for more of the Divine Bread.
I wonder if spiritual hunger is something we can want, pray for, and then it happens. Or does God put the desire in us to want it and then we pray for it?
At times, when I've talked to God, it's been like eating three-day-old toast. Every bit demanded a lot of work and total commitment. On other days, I've felt such a yearning for more of God; when I prayed, I felt the Lord's closeness.
So first, I've asked God to make me hunger-every day of my life-for more of the Holy read of Life.
I've also asked, "God, once you begin to satisfy my spiritual hunger, how do I keep it going? How do I keep yearning for more the Divine Bread?"
I received no answer, but in the silence I reflected on how to be more sensitive to spiritual hunger. Jesus pronounced those who hunger and thirst after righteousness as blessed or happy. That's what I yearn for-that ongoing relationship of blessedness. Great Christian writers of the past say that God alone can truly satisfy the hunger of the soul he himself created and into which he put the hunger for himself.
I'm sure they're right, but that still leaves me asking, "How? How do I keep hungering? How can I keep yearning for God?"
Like everything else in life, my yearning for Divine Bread fluctuates. Some days I yearn for God more deeply than on others. When I go through the low periods, when God seems a little less energizing in my life, I'm learning to accept that God is there. I may not feel a holy presence or have any strong sense of guidance, but God is still there.
This also reminds me that we never cross that line between the human and divine. I'm always going to be imperfect in my perceptions and flawed in my desires. That's what being a sinful human being means.
Today as I finished praying, I thought, God, it's so exciting that I hunger for you today. I'm thankful that I feel a dissatisfied yearning for a closer walk with you. Help me make the most of it while it's here.
Just then I thought of Peter's sermon on the Day of Pentecost when he referred to times of refreshing from the presence of the LORD (see Acts 3:19). That means not all the time and not even every day, but at times God refreshes us.
For the past couple of months, I've been stirring myself in my spiritual discipline. My task is to open myself as much as I know how. I can fill myself with Bible reading, worshiping with other Christians, and partaking of the Lord's Table.

As the deer pants for streams of water, so my soul pants for you, O God My soul thirsts for God, for the living God. --PSALMS 42:1-2a, NIV
Taste and see that the LORD is good. --PSALMS 34:8a, NKJV
Divine Bread,
cause me to hunger for you today.
Enable me to yearn for more of your life in me.
On those days when I feel stuffed and satisfied with myself,
surprise me, and stir me up with a renewed hunger. Amen.
For more from Cec, please visit www.cecilmurphey.com.
---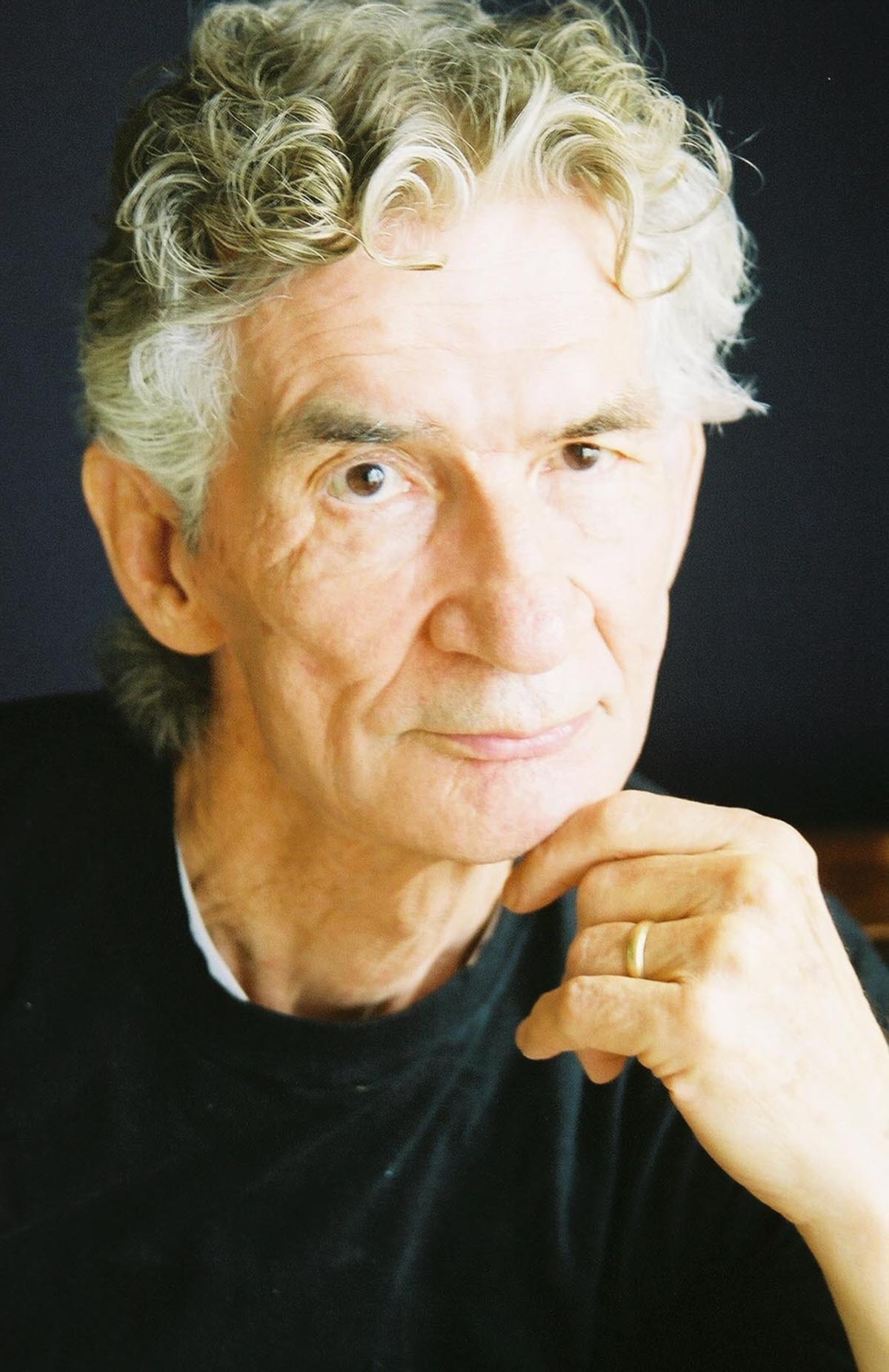 Cecil Murphey has written more than one hundred books on a variety of topics with an emphasis on Spiritual Growth, Christian Living, Caregiving, and Heaven. He enjoys preaching in churches and speaking and teaching at conferences around the world. To book Cec for your next event, please contact Twila Belk at 563-332-1622.