The Divine Connector - Invading the Privacy of God - Week of April 25
Crosswalk.com

The Divine Connector
Alone? Misunderstood? Feel the need to belong?
Those were the opening words of an ad our church once ran in the newspaper. Several people responded to it, and said, "That's me."
Of course, the truth is, it's everyone.
To be human is to feel estranged from others. It's to know and to live with loneliness. Some people won't allow themselves to feel it, or they're too numb, but I believe God created the hardwiring in our systems to make us yearn for belonging and togetherness with others. To sense the gulf between us is what the theologians call original sin—the act that separated humanity from unbroken fellowship with the Creator.
The truth is, one of the great longings all of us have is to belong. Some satisfy the longing by becoming groupies or members of an organization, such as the Church. Others never find a place to belong, but always remain on the outside peering in.
The Church, when we're at our best, comes about as close to meeting this human need as anything I've ever experienced. We share a commonality and we talk about our need for connectedness. Even though we don't always live up to that ideal, that's how God designed the Church to operate.
Our connection is not to a building or a denomination. We all have preferences; we like different architecture and divergent styles of worship. But God's design is to make us aware of the potential for connectedness with other humans, and to make us aware of the divine link that connects us. God makes us part of a special family—the family of God.
Perhaps I can explain it best by an experience I had in 1970. One of my seminary professors came to our church to preach and to celebrate the Lord's Supper with us. His words that morning opened a new world for me.
As Dr. Will Ormand stood in front of the table and gave the invitation, he said, "This is not a Presbyterian table. It's the Lord's Table, and the invitation is for all believers."
I had heard that before, of course. He went on to say, "It's the same table around which Jesus sat with his disciples in the Upper Room on the night of his betrayal. This is a table that connects each believer through the centuries to all believers everywhere."
His words transformed what had been just an intellectual concept inside my head into a deep sense of experienced knowledge. It wasn't a message that said, "Cec, you belong"; it was even more powerful. It said I was part of a long heritage, that I had been joined to the people of God who had been living and worshiping from the beginnings of the human race.
Today, as I think of my spiritual heritage, I hear the words of God spoken to Moses and to others: "I am the God of Abraham, of Isaac, and of Jacob" (Ex 2:24; 3:6, 15-16, NIV).
Those aren't merely academic words or pronouncements that mean, "I'm the God of the Jews." The message is much, much more than that.
I saw this clearly in Mark's Gospel. The Sadducees (a liberal, religious group that didn't believe in miracles or the resurrection) tried to test Jesus. Under Jewish law if a married man died childless, the man's brother was to marry the widow. They concocted an unlikely situation in which seven brothers died childless, each brother in turn having married the widow before she herself died. Their trick question was, "When God raises people from death, whose wife will this woman be? After all, she had been married to all seven brothers" (Mk 12:22b-23, NIV).
Here's Jesus' answer: "You are completely wrong. You don't know what the Scriptures teach. And you don't know anything about the power of God…. You know that in the story about Moses and the burning bush, God said, 'I am the God worshiped by Abraham, Isaac, and Jacob.' He isn't the God of the dead, but of the living" (Mk 12:24, 26b-27a, CEV).
Jesus spoke of an unbroken relationship that began with Abraham and continues onward through time and generations. God had entered into relationship with Abraham, started a new nation with him, and carried on the covenant with each successive generation. The New Testament makes it clear that we are part of that spiritual lineage. The apostle Paul calls us—the Church—spiritual Israel (see Gal 6:16).
To the Sadducees—and to us today—Jesus says that the eternal relationship with God is just that—eternal. God had been the friend of Abraham when he lived, and of Isaac, and of Jacob. That friendship didn't end with human death. God remains the God of those who have served God. We can also put our names right in God's words: "I am the God of Abraham, and of Isaac, of Jacob, and of Cec, and of Shirley, and of Scott…."
Our relationship with God places us in a line of spiritual heritage and into an ongoing, never-ending covenant with God. It is never broken—it can't be—whether we're alive on earth or in the heavenly presence of God. It's the divine connection because we belong to the Divine Connector.
The Lord's Table illustrates this clearly for me. When I take the bread and the juice, I'm confined to a single location, but the fellowship of which I'm a part extends throughout the whole world, and through all the generations of men and women, past, present, and even future.
I love the practice of many historic denominations that observe worldwide Communion Sunday on the first Sunday in October. It's a way of holding spiritual hands with sisters and brothers across the globe.
And it's more. It's the Divine Connector, linking us to others, all the way back to Abraham, Isaac, and Jacob.
This morning, just before sunrise, I walked through the wooded area near my house and prayed. I was alone, and I felt alone. I was wrestling with a couple of problems that involved other people, and it didn't seem as if a solution satisfactory to all of us would come about.
As I walked, the crunch of my shoes on the nature trail, the view of the river beeches, or the far-off cry of ducks at the lake didn't stir me as they usually do. I walked on, engulfed in my sense of estrangement from those others and a kind of malaise in general.
I thought of the Old Testament saints. Mentally, I saw Abraham picking up his entire family and moving from Ur of the Chaldees into a then-unknown area now known as Israel. I could see Jacob running in fear of his brother, Esau, and staying in exile for twenty years. I thought of Isaac when he walked through the fields alone at dusk.
Those men had known something of what I was feeling. They felt their separation from other humans. In those times, they had only one place to turn. They called out to God, the Divine Connector.
We share a commonality with each other through the centuries, and God is our connecting link. We can pray to the Great Connector who declares that we're in the line of the great succession of saints. As we open ourselves to God in prayer, we're walking alongside the innumerable multitude, linked to God, which also links us to others.
No, I'm not alone—not even alone with God. I am vitally connected to God's people no matter where I am or what my circumstances.
So God heard their groaning and God remembered His covenant with Abraham, with Isaac, and with Jacob. And God looked upon the children of Israel and God acknowledged them. --Exodus 2:23-24
For more from Cec, please visit www.cecilmurphey.com.
---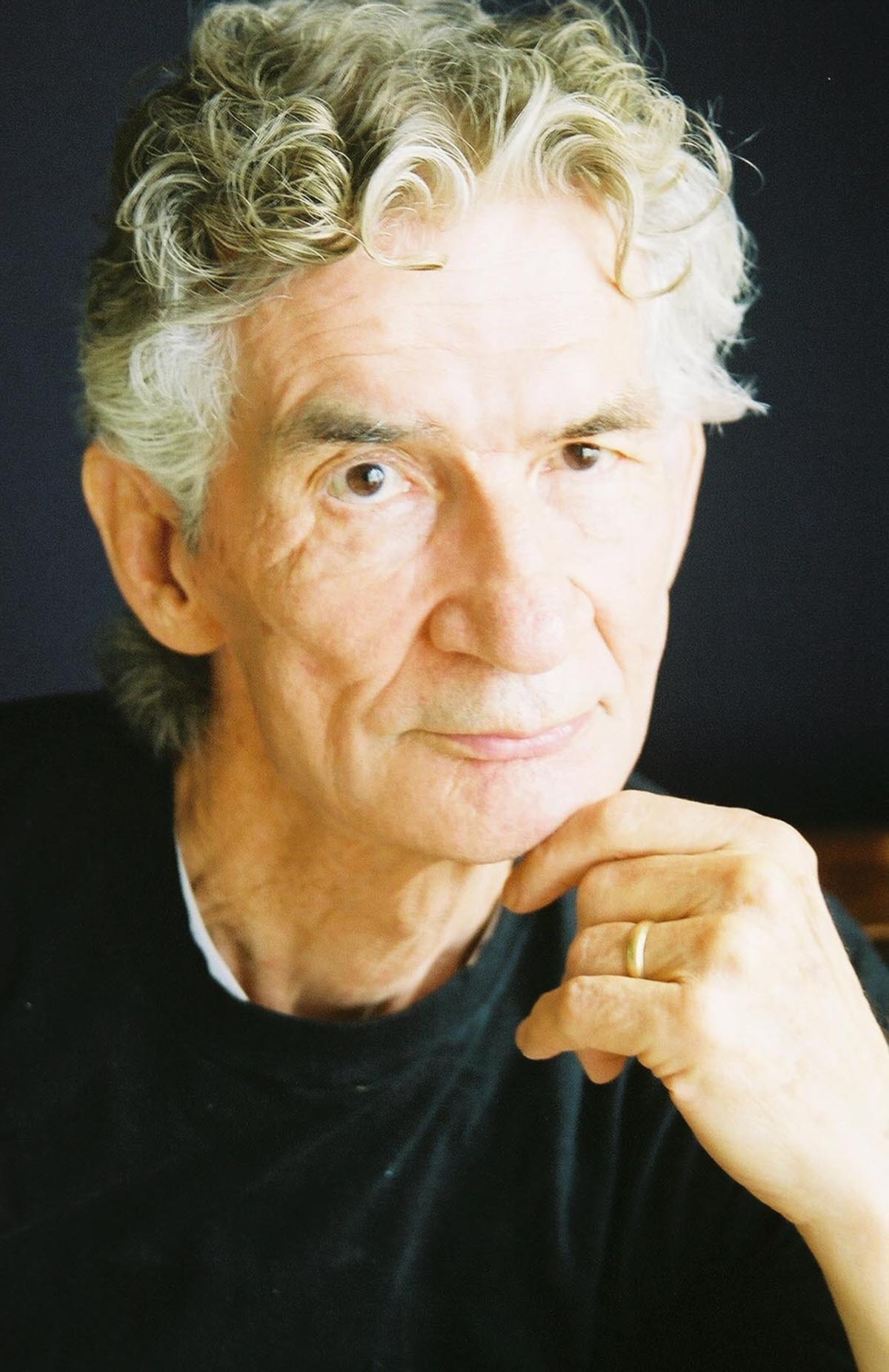 Cecil Murphey has written more than one hundred books on a variety of topics with an emphasis on Spiritual Growth, Christian Living, Caregiving, and Heaven. He enjoys preaching in churches and speaking and teaching at conferences around the world. To book Cec for your next event, please contact Twila Belk at 563-332-1622.