Last Days Living - Greg Laurie Daily Devotion - June 30, 2020

Crosswalk.com

Tuesday, June 30, 2020
Last Days Living
"When everything is ready, I will come and get you, so that you will always be with me where I am" (John 14:3 nlt).
Let's say, for the sake of a point, that we knew Jesus was coming back tomorrow at 3:00 PM. Of course, we know this couldn't be the case because Jesus said no one knows the day or the hour of His return. But, for the sake of a point, let's say that's when we knew Jesus was coming for us.
What do you think we'd be doing at 2:45 PM tomorrow? I think we'd have multiple Bibles opened in front of us. We'd be praying, singing worship songs, and sharing the gospel all at the same time.
Well, we don't know when Christ will return, but we should live every day as though it were our last day because one day it will be. We should live every day as though it were the day that Christ could come back because one day He will.
The Bible is very clear in pointing out that Jesus Christ is returning, and He's coming for His people. So, what are we supposed to do in light of this fact?
In 1 Corinthians, the apostle Paul addressed these words to believers living in the last days (and I believe that's us): "If you think you are standing strong, be careful not to fall. The temptations in your life are no different from what others experience. And God is faithful. He will not allow the temptation to be more than you can stand. When you are tempted, he will show you a way out so that you can endure" (10:12–13 nlt).
We all get tempted. We all face trials, especially these days. This passage reminds us that we're not alone in our struggles. Sometimes suffering and hardship can seem random and pointless, but it never is. God has His purposes for allowing these things to happen in our lives.
Copyright © 2020 by Harvest Ministries. All rights reserved.
For more relevant and biblical teaching from Pastor Greg Laurie, go to www.harvest.org
and
Listen to Greg Laurie's daily broadcast on OnePlace.com.
Watch Greg Laurie's weekly television broadcast on LightSource.com.
SPECIAL OFFER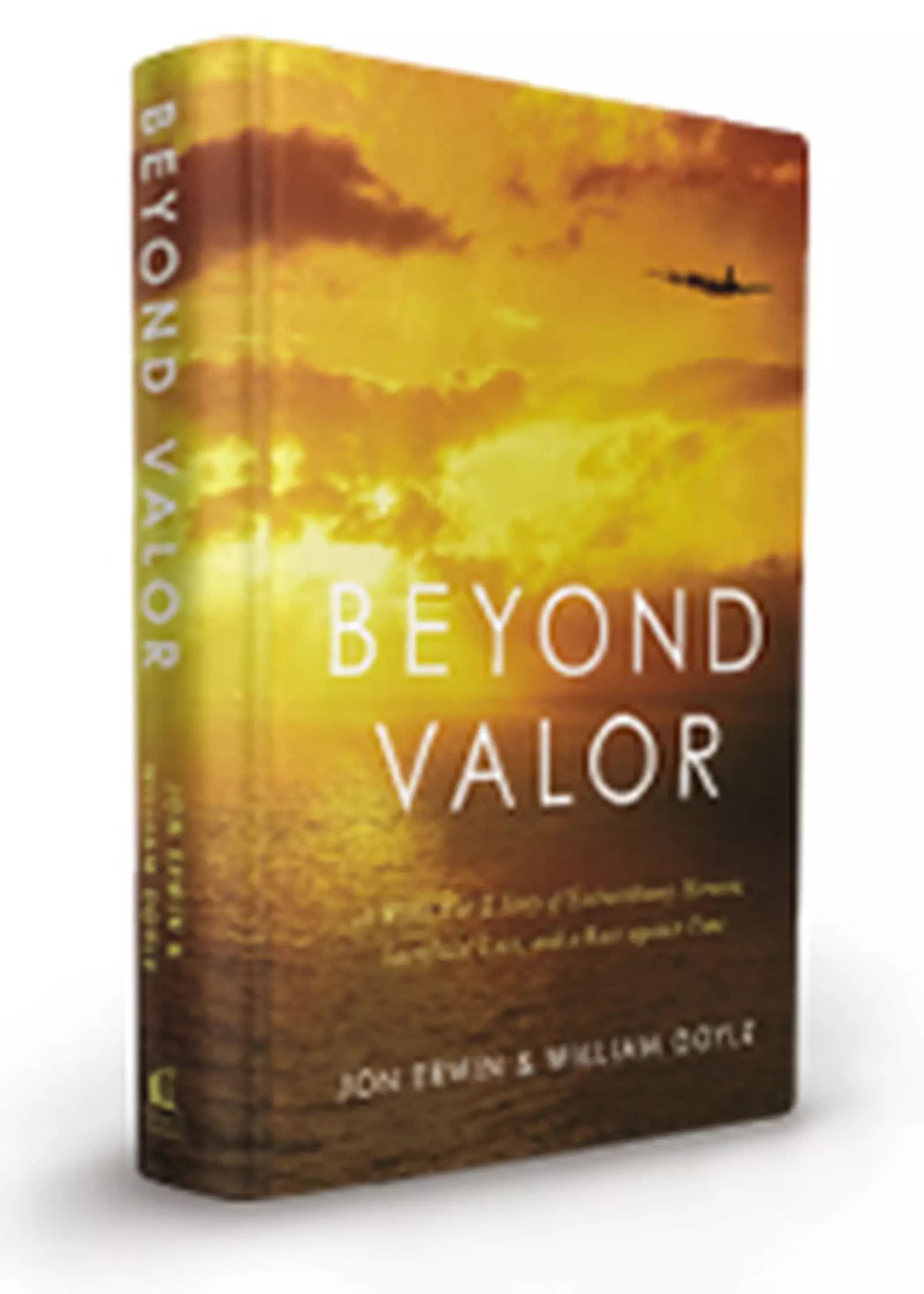 Receive Beyond Valor - Book, in thanks for your gift of support today.
Henry "Red" Erwin's relationship with the Lord and his example of courage in the face of adversity are retold by his grandson, Jon Erwin, in an inspiring new book, Beyond Valor. Jon Erwin's amazing ability to tell stories has been proven time and again through Christian filmmaking, and takes on new form in his first book—a gripping page-turner that you won't want to put down.