5 Verses to Remember When Loneliness Gets You Down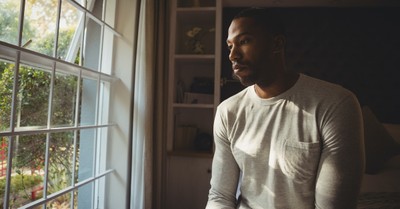 By Kyle Fletcher, Crosswalk.com
Scriptures on Loneliness
Throughout the Bible, we see that connection with God and other followers of Jesus is good and desirable, and preferable to being isolated and alone. David wrote "How good and pleasant it is when God's people live together in unity! … For there the Lord bestows His blessing, even life forevermore" (Psalm 133). Jesus assured His disciples, "For where there are two or more gathered in My name, there I am with them" (Matthew 18:20).
Speaking to the effects on a person's work and enjoyment of life when we are not connected with others, King Solomon observed:
"Again I saw something meaningless under the sun: There was a man all alone; he had neither son nor brother. There was no end to his toil, yet his eyes were not content with his wealth. 'For whom am I toiling,' he asked, 'and why am I depriving myself of enjoyment?' This too is meaningless—a miserable business! Two are better than one, because they have a good return for their labor: If either of them falls down, one can help the other up. But pity anyone who falls and has no one to help them up. Also, if two lie down together, they will keep warm. But how can one keep warm alone? Though one may be overpowered, two can defend themselves. A cord of three strands is not quickly broken" (Ecclesiastes 4:7-12).
In Ephesians 4:25-27, Paul conveyed a sense of urgency about repairing broken relationships so that we are not alone and weak, thereby giving Satan a foothold to attack the Body of Christ. These and many other verses communicate the message that together we have greater support and strength to resist temptation and idols so that we can continue playing our part in God's plan to advance His kingdom.
When I've felt lonely, I have found that reading or listening to Scripture being read on one of the Bible apps has been a source of comfort to me. Scripture is supernatural and can help anyone who feels lonely, including lonely singles, lonely married couples and those who are experiencing loneliness and depression. As the foundation, God's Word reminds us that, despite our loneliness telling us that we are alone, as His beloved children, we are never alone. The following verses are a good place to start:
- Even though I walk through the valley of the shadow of death, I will fear no evil, for You are with me (Psalm 23:4; I recommend reading all of Psalm 23)
- Be strong and courageous. Do not be afraid or terrified because of them, for the LORD your God goes with you; He will never leave you nor forsake you (Deuteronomy 31:6)
- Though my father and mother forsake me, the LORD will receive me (Psalm 27:10)
- For I am convinced that neither death nor life, neither angels nor demons, neither the present nor the future, nor any powers, neither height nor depth, nor anything else in all creation, will be able to separate us from the love of God that is in Christ Jesus our Lord (Romans 8:38-39)
- Cast all your anxiety on Him because He cares for you (1 Peter 5:7)
- A father to the fatherless, a defender of widows, is God in His holy dwelling. God sets the lonely in families, He leads out the prisoners with singing; but the rebellious live in a sun-scorched land (Psalm 68:5-6)
- See what great love the Father has lavished on us, that we should be called children of God! And that is what we are! (1 John 3:1a)
- Keep your lives free from the love of money and be content with what you have, because God has said, "Never will I leave you; never will I forsake you." (Hebrews 13:5)
*Excerpted from 'What the Bible Says about Loneliness and How to Overcome It' by Michael Lee Stallard on Crosswalk.com.
Download a free PDF of Bible Verses for Depression to save or share as encouragement of God's love!
For more verses on loneliness: https://www.biblestudytools.com/topical-verses/loneliness-bible-verses/
Photo credit: ©GettyImages/Wavebreakmedia