3 Prayers When You Don't Feel Grateful at Thanksgiving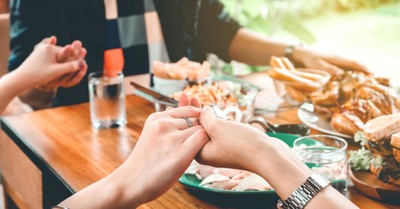 By Deirdre Reilly, Crosswalk.com
The holiday season is fast approaching, and we are deluged with societal messages about how we should feel during these months containing Thanksgiving and Christmas. Television commercials feed us images of large families around perfectly appointed tables, laughing and smiling warmly together as a perfectly cooked turkey gleams from its platter. Check out any home goods retail store and you will see dishware emblazoned with the words "thankful," "grateful," and "family." Additionally, friends and co-workers may enthusiastically share their holiday plans, anxious to be with the ones they hold dear.
What if this is not how you are feeling at all? What if there is strife in your family and stress and sadness in your personal life? Perhaps your job is tenuous, you have lost someone dear, you are worried about Covid, or you find you can no longer afford rising gas and grocery prices. Your feelings do not match these societal messages, and it's stressing you out.
Take heart! God cares about your feelings every moment of every day, and the Bible, His inspired Word, offers us comfort and reassurance, as well as the certainty that we are loved.
Here are some prayers for when you just can't muster up that grateful feeling:
Pray to Bring God Your True Self
One of the first things you can do that brings immediate relief is to "get real" with God. In a quiet space—be it your home, your car, or alone in your gym locker room—lay out your true feelings before the Lord. Tell Him as honestly as you can exactly how you are feeling, and why you are feeling this way.
As Christians, we sometimes pressure ourselves into feelings of gratefulness that are not actually present. We know God has blessed us in many ways, and to not acknowledge that every day feels wrong. The flip side to that coin, however, is that we are living human beings whose lives change with the tides. Illness, loss, anxiety, depression, and a host of other situations happen often in modern life, and God wants to hear about this, too. In the same way that you would hopefully tell another human being you are close to how you are feeling, tell our Father all about it. He cares and will comfort you.
Let's examine Psalm 34:17-18: "The righteous cry out, and the Lord hears them; he delivers them from all their troubles. The Lord is close to the brokenhearted and saves those who are crushed in spirit." Here we learn that the Lord hears us, He delivers us, and He is close to us when we are brokenhearted. How reassuring! He understands all we go through and offers both tender care and a way forward.
Pray for Peace in Your Heart
While we may not be able to adopt the attitude of thankfulness that is supposed to go along with the Thanksgiving holiday, we can pray for something different: peace. Our situation may not be the best—and in fact, may be very bad—but if we have the understanding that we serve a God who loves us and will provide, we can endure our hardships with a different attitude.
Praying for peace is not the same as praying for happiness or deliverance; it means praying that during your troubles you will experience calm about exactly who is in control, and certainty that you are known, seen, and loved by God Almighty.
I remember years ago one of my three sons had an illness that our pediatrician became very concerned about. She ordered a particular test to determine if, in fact, he might have developed a childhood cancer. There was nothing that could have frightened me more; as a mother, I would have gone through any illness and even death itself if that particular cup would only pass my child by. We would not have results back for several days, so all we could do was wait, hope, and pray.
God did an amazing thing in these days; He brought me peace. It was a peace born not of my own efforts; not a feeling I could ever attain on my own. In my humanness, I was scared to death. And yet, as I prayed, full of fear and anxiety, I sensed the Lord's assurance that He was in control, and that He loved my son more than I ever could. I still think back to that time with gratefulness and awe, marveling at the gifts the Lord gave me during that stressful time. My son thankfully was cancer-free, and our lives could go on as usual—a blessed sameness and normalcy I was so very grateful for!
And what if the diagnosis had been different? I hope that the Lord would continue bringing me that peace and certainty, reaffirming in my heart that He was in control, and loved my son completely. God even sent His own son Jesus that we might know peace, certainty, hope, and salvation. As Philippians 4:6-7 beautifully illustrates, "Do not be anxious about anything, but in every situation, by prayer and petition, with thanksgiving, present your requests to God. And the peace of God, which transcends all understanding, will guard your hearts and your minds in Christ Jesus."
Which transcends all understanding. So, while we may not be thankful this Thanksgiving, we may indeed feel the peace of the Lord.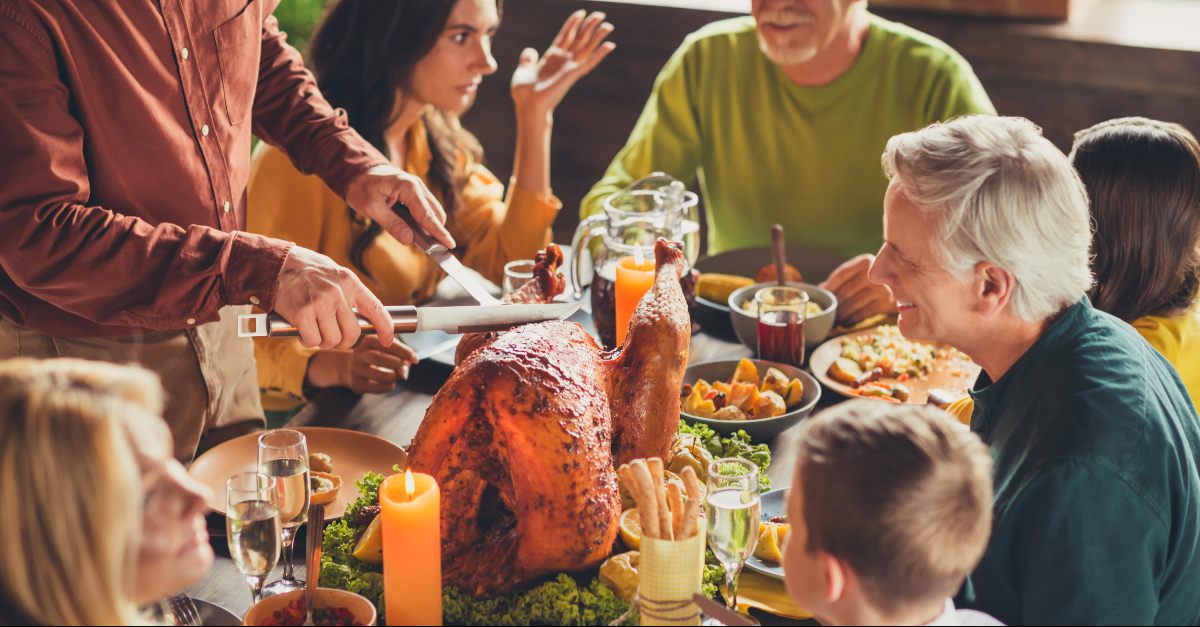 Photo Credit: ©iStock/Getty Images Plus/Deagreez
Pray for Deliverance from Your Problems
I attended a gospel church service recently where those in attendance seemed to catch a Holy Spirit fever as they sang hymns together and raised their hands high, exhorting the Lord to enter every dire situation, every heartache, every hidden hurt, and every stinging disappointment. I watched and sang along, moved by their hope and faith—and their genuine excitement at what the Lord might have in mind for their personal deliverance. Hallelujah, their voices sang in unison. Like the Whos down in Whoville in the classic "The Grinch Who Stole Christmas," their circumstances did not define their capacity for joy. Eyes shining, they had every reason to hope that the next day would be brighter than the last.
Can we reach that level of trust and even gratefulness as we gather around the table this Thanksgiving? Can we choose to feel joy when our circumstances give us every reason to feel the opposite? Can we further trust the Lord to bring us out of our hopeless circumstances?
This Thanksgiving, go big with your prayers. Boldly lay out your dearest hopes and dreams before God, and ask Him to act upon them. Trust that His plans for you are even grander than what you yourself could ever come up with! And ask Him to reveal the blessings you do have right now, despite your troubles and cares. The Old Testament shows the way in Hebrews 11:1: "Now faith is the assurance of things hoped for, the conviction of things not seen."
In the New Testament, Jesus speaks to his disciples after they gaze upon a fruitless fig tree—a tree Jesus himself commanded to become withered. Jesus then talks to them about the awesome power of God, a power we can believe in today: "'Have faith in God,' Jesus answered [the apostles]. 'Truly I tell you, if anyone says to this mountain, 'Go, throw yourself into the sea,' and does not doubt in their heart but believes that what they say will happen, it will be done for them. Therefore I tell you, whatever you ask for in prayer, believe that you have received it, and it will be yours.'" (Mark 11:22-24)
This Thanksgiving, stay real with the Lord, laying out your troubles. Pray for His peace, a peace that surpasses all human understanding, and then go big in your prayers, trusting God is at work even now in your life. Perhaps even recall, in the stillness of your heart, the Last Supper, where Jesus and the disciples gathered over a meal to break bread together and receive their path forward, even as physical death loomed before Jesus. Ask God to illuminate your path forward.
As you pass the turkey this Thanksgiving, whether it be a gathering big or small, simple or sophisticated, may you indeed feel blessed. We are Christians, after all—we are secure in the love of Almighty God!
Photo Credit: ©GettyImages/SARINYAPINNGAM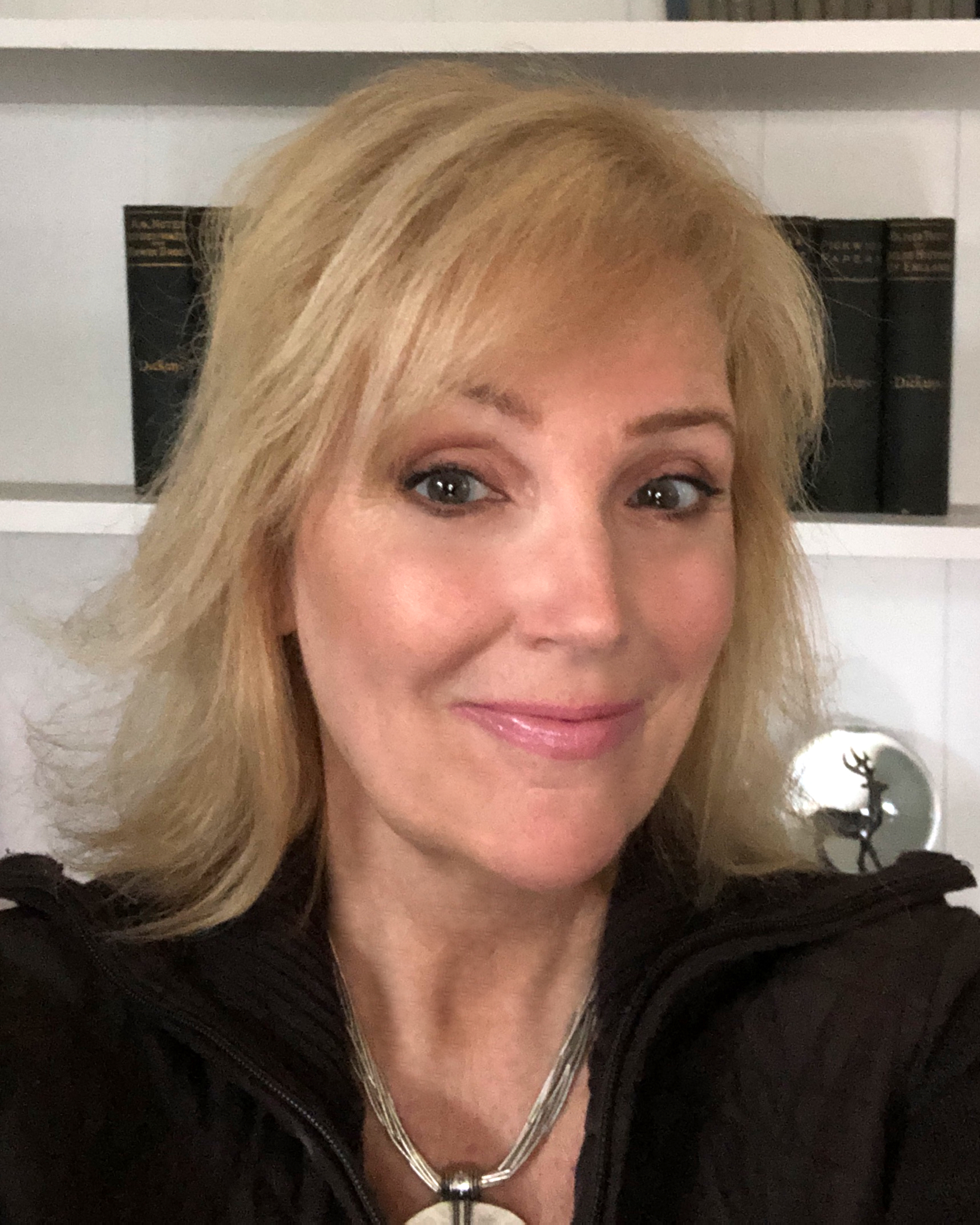 Deirdre Reilly is a writer and editor, and her commentary has appeared on various websites including CBN.com, FoxNews.com, and others. Her new book, "The Pretend Christian: Traveling Beyond Denomination to the True Jesus," details her own personal journey through doubt and fear into true belief. You can connect with Deirdre via www.deirdrereilly.com, or follow her on Twitter at @deirdrewrites.