6 Prayers to Stay Present This Thanksgiving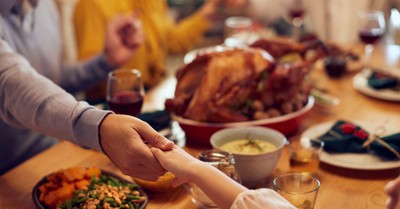 By Amanda Idleman, Crosswalk.com
I love the holidays, but if I am completely honest, it is a struggle not to let the cooking, celebrating, event planning, and gift buying consume me! As a Mom, it is hard to press pause on the to-do list that goes along with big family celebrations and be present during this special time of year.
Even if you aren't in the crazy throws of motherhood, other burdens can make enjoying this time of year difficult. Many of us experience grief as we deeply miss loved ones who are not with us this season. Others battle loneliness, broken hearts over family divisions, or are just struggling to make ends meet. These burdens and more can get in the way of us engaging with our loved ones this Thanksgiving.
Ultimately, we have to go to the only one who is big enough to carry our burdens if we are to gain the capacity required to find joy in our relationships. Take time to go to the Lord in prayer, asking him to give you the peace, healing, and strength that you need to be present this Thanksgiving!
1. A Prayer for a Peaceful Present Mind
2 Timothy 1:7 For God has not given us a spirit of fear, but of power and of love and of a sound mind.
Father, allow me to capture every thought that would distract me from the joy unfolding in front of me this Thanksgiving. Empower me to be filled with love for my family and friends. Give me a sound mind that will allow me to focus on the things that matter most in my life.
Remind me to think on what is good, true, noble, right, lovely, and admirable (Philippians 4:8). Help me cast down any thought that would cause me stress, anxiety, or fear. I thank you for all the good gifts you have given to me.
I thank you that I can trust in you to direct my steps and that you promise to lead me on your straight path (Proverbs 3:5-6). Direct each of my steps. Grant me wisdom so I can live peacefully and with intentionality. Amen.
2. A Prayer for Grace While Grieving
Psalm 34:18 The LORD is close to the brokenhearted and saves those who are crushed in spirit.
God, you know my heart. You know my hurts, pain, grief, and how much I need you to make it through this season. Be close to me as I navigate feelings of grief and loss. Remind me that you save those who are crushed in spirit. Allow me to be present, find joy, and experience your peace, even as I walk through the valley of the shadow of death.
God, I come to you because I know you are the one that can take my heavy burden and exchange it for lightness. I surrender my feelings of sadness and ask that you turn my mourning to dancing. Allow me the ability to enjoy this season, even while navigating my grief. I thank you for your gracious willingness to be near me in every season of life. Amen.
3. A Prayer for Thanksgiving
Psalm 107:1 Oh give thanks to the Lord, for he is good, for his steadfast love endures forever!
Lord, I thank you for this time of celebration, in which we are prompted to pause and give thanks for the many blessings that are in our lives. I pray that I will not miss the chance to be engaged with my family. I ask that you help me live with a deep sense of gratitude throughout Thanksgiving and in my daily life.
God, I am so thankful for your enduring love. For the salvation you have granted me through the death of your son on the cross. I praise you because you are a good and never-changing God. I thank you for the opportunity to celebrate with loved ones. Let me not take for granted your goodness at work in my life. Amen.
4. A Prayer for Understanding
Colossians 3:12 Put on then, as God's chosen ones, holy and beloved, compassionate hearts, kindness, humility, meekness, and patience.
Lord, you know the struggles that I face in my relationships. You know how divided our world is and how hard it can be to discuss issues around the dinner table with extended family and friends. Equip me for this week of celebration by clothing me with compassion, kindness, humility, meekness, and patience. Help me not to be too hurried to have meaningful conversations with my loved ones. Remind me to pause and listen, even when I don't see eye to eye with the person I am speaking to.
Help me to show God's love to my community. Let my present, thoughtful, and patient words communicate your love to my family. Fill me with wisdom and an unhurried spirit that sees those around me with your eyes. Amen.
James 1:19-20 My dear brothers and sisters, take note of this: Everyone should be quick to listen, slow to speak and slow to become angry, because human anger does not produce the righteousness that God desires.
God, bring peace and healing to my relationships so I can fully engage this Thanksgiving. Help me to be quick to listen to others. Slow to speak and to become angry, even when I am in frustrating situations. Open the hearts of those around me, so they are willing to forgive and move beyond the hurts of the past. Help me find the strength to forgive loved ones who have hurt me through their actions and words.
God, I thank you for your freedom! I thank you that you can rewrite my story in a way that speaks of your grace and redemption. Would you go before me so I can live with freedom! I love you, Lord. Amen.
6. A Prayer for Joy
Proverbs 17:22 A joyful heart is good medicine, but a crushed spirit dries up the bones.
God, as we begin this special time of celebration, I ask that you would fill me with your joy! Renew my strength and strengthen my heart through laughter. Fill this time with special memories, family games, and a deep appreciation of my community.
I thank you for my many blessings. I thank you for my family, friends, and community. I thank you for another year of living with you by my side. I love you, Lord, and am so thankful for the gift of salvation you have given me. Amen.
Celebrating is such a gift for our families. These are the moments that we are able to make memories that will last a lifetime. It is such a privilege to be able to connect with friends and family from near and far. Take the time to invite God into this sacred space of celebration. He will equip you with the mindset you need to be fully present and engaged during this special time!
Photo Credit: ©iStock/Getty Images Plus/Drazen Zigic
---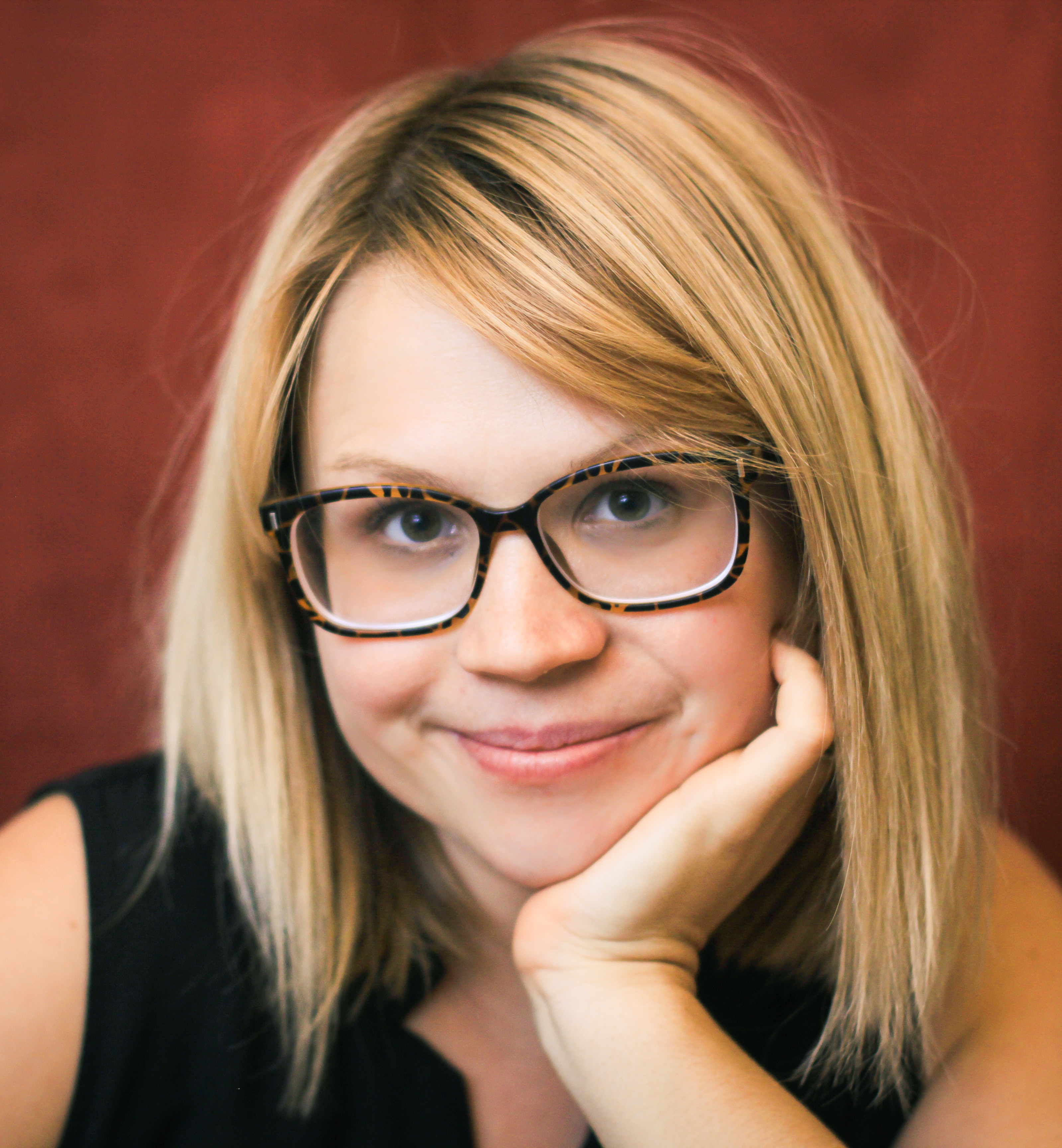 Amanda Idleman is a writer whose passion is to encourage others to live joyfully. She writes devotions for My Daily Bible Verse Devotional and Podcast, Crosswalk Couples Devotional, the Daily Devotional App, she has work published with Her View from Home, on the MOPS Blog, and is a regular contributor for Crosswalk.com. She has most recently published a devotional, Comfort: A 30 Day Devotional Exploring God's Heart of Love for Mommas. You can find out more about Amanda on her Facebook Page or follow her on Instagram.
LISTEN to Our Thanksgiving Podcasts from LifeAudio
The views and opinions expressed in this podcast are those of the speakers and do not necessarily reflect the views or positions of Salem Web Network and Salem Media Group.
WATCH: Daily Prayers of Thanksgiving