9 Verses to Lift Your Mid-Pandemic Perspective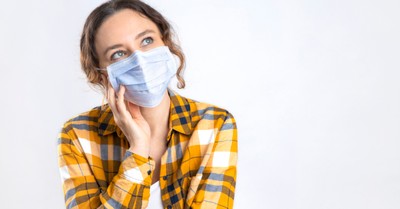 By Anne Peterson, Crosswalk.com
The pandemic. Say those two words and everyone knows what you're talking about. And while it may mean different things to different people, one thing is certain: we are all tired of the pandemic. Soul-weary.
There's nothing like God's living Word to give us answers to our questions when we don't understand. Hopefully, these words of encouragement will help all of us. Maybe one is just what you needed to remember today.
Here are nine verses to boost your perspective mid-pandemic:
Photo Credit: ©GettyImages/merovingian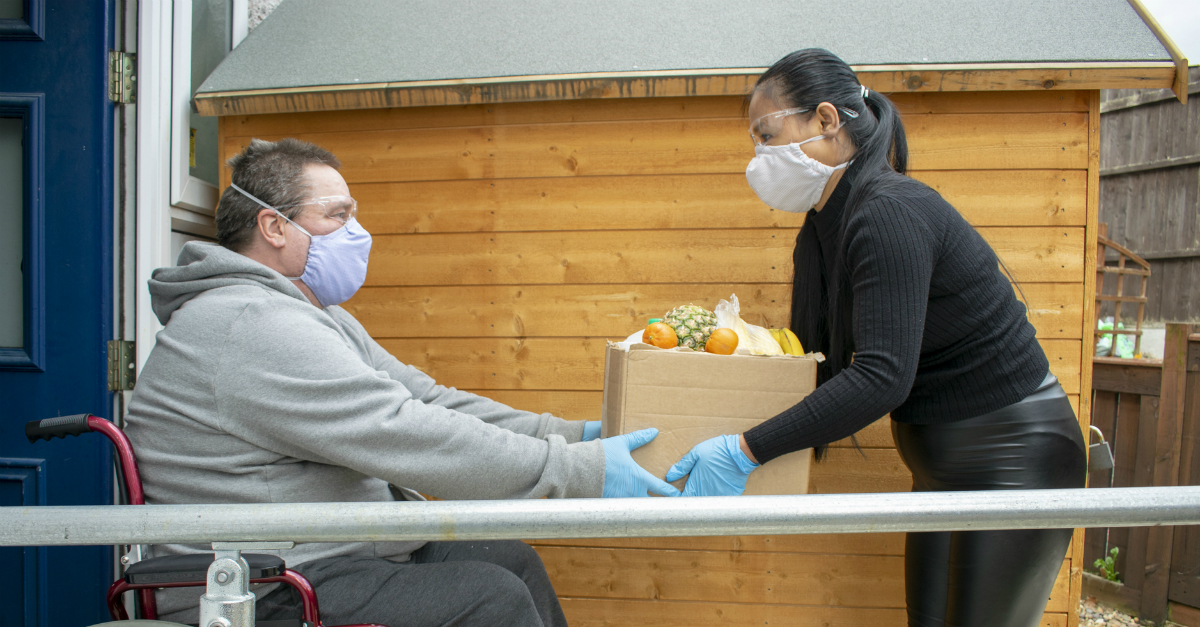 1. If Your Finances Are Suffering
Philippians 4:19
And my God will meet all your needs according to the riches of his glory in Christ Jesus.
I still remember when we didn't know how we would be able to meet the bills. And yet, my husband and I never missed one bill. Sometimes because our church helped us, sometimes the giver was anonymous. But one thing was always clear, it was God who provided.
One of God's names is Jehovah Jireh, which means the Lord will provide, not the Lord might provide. God encourages us to tell him our needs and sometimes he even gives us our desires as well. I'm glad God is sovereign and therefore, not surprised by anything we face. Even the death of a loved one.
2. If You've Lost a Loved One and Are Brokenhearted
Psalm 34:18
The LORD is close to the brokenhearted and saves those who are crushed in spirit.
Psalm 147:3
He heals the brokenhearted and binds up their wounds.
When Lazarus died, Jesus went to see his friends, Mary and Martha. And when he got there, they each told him if he had been there, their brother would not have died. Jesus was compassionate and listened to them. And Jesus wept (John 11: 35). He wept even though he knew what he was about to do.
God tells us to rejoice with those who rejoice and mourn with those who mourn (Romans 12:15).
Photo Credit: ©GettyImages/Des Green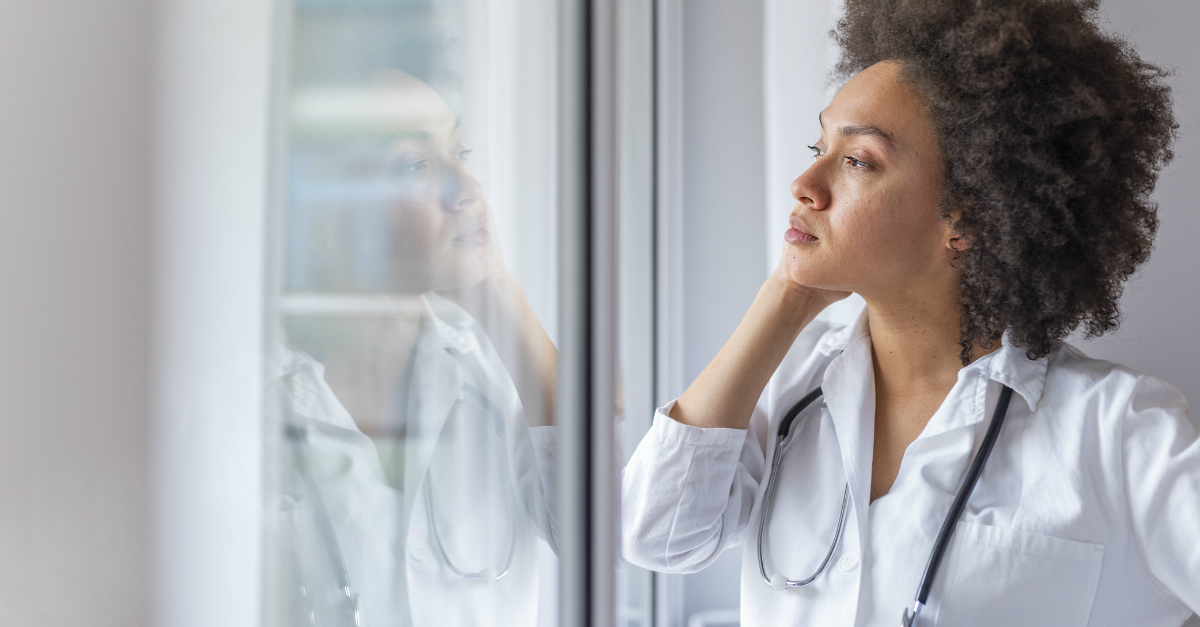 3. If You Lack Strength to Keep Going
1 Peter 4:19
So then, those who suffer according to God's will should commit themselves to their faithful Creator and continue to do good.
I know sometimes it feels like this is never going to end. But it will end. We don't know when, but God knows. There are many people who have been working and giving so much of themselves through this pandemic.
Those who work in the health field, or other essential workers who have gotten up morning after morning to go to work, and make sure their customers have the things they need.
Some have been driving buses so other workers can get to their jobs to fulfill their obligations. Some are keeping us safe from fires, or sickness, or harm.
For those of you who are tired, remember our strength is from the Lord...the one who never tires or grows weary, nor does he ever faint (Isaiah 40:28-29).
4. If You Need Peace
John 14:27
Peace I leave with you; my peace I give you. I do not give to you as the world gives. Do not let your hearts be troubled and do not be afraid.
It's easy to turn to other things in our pursuit of peace. We want a quietness within when everything around us is chaotic. What do you picture when you think of the word peace? Some have pictured a small stream. Others envision a still lake. But an accurate picture of peace is more like a storm brewing and yet, in a nest sits a mother bird, shielding her baby birds beneath her wings. The world can only offer us temporary fixes. At most, they are distractions. But the peace Jesus is talking about is peace that will calm you down and settle your fearful heart.
Photo Credit: ©GettyImages/dragana991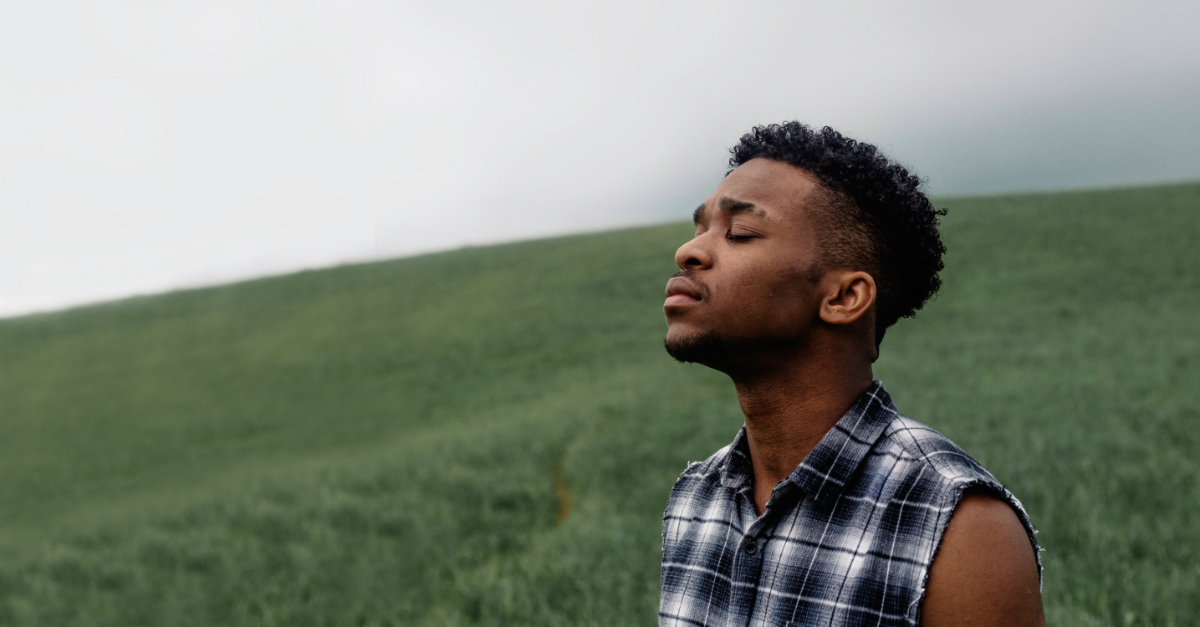 5. If Your Soul Needs Rest
Matthew 11:28-29
Come to me, all who labor and are heavy laden, and I will give you rest. Take my yoke upon you, and learn from me, for I am gentle and lowly in heart, and you will find rest for your souls. For my yoke is easy, and my burden is light.
So many are soul-weary right now. Every day they get up and hope there will be good news on the horizon...some word that will encourage their burdened heart. But instead, they find more of the same and their souls become heavy.
Just as our physical bodies need rest, so do our souls. And God is the only one who can give us that rest. He invites us to take his yoke upon us because his yoke is easy.
The more we can learn how to lean into God, the more we can release things to him. Things that have no answers, things that seem never-ending. God said he would satisfy the weary soul, and every languishing soul he would replenish (Jeremiah 31:25).
If God replenished souls who went before us, he will replenish our souls as well, because God is immutable. (James 1:17)
6. If You're Struggling with Anxiety
1 Peter 5:6-7
Humble yourselves, therefore, under God's mighty hand, that he may lift you up in due time. Cast all your anxiety on him because he cares for you.
When we realize how big our God is, we will humble ourselves. All it takes is looking around at all God has created. Look up at the night sky and notice the myriad of stars and yet, God named each one and hung it in place.
God knows we sometimes get anxious, but as his children, he reminds us who he is. David, who was a man after God's own heart reflected on God's character, and found strength in the Lord (1 Samuel 30:6).
And I'm sure Daniel would have had anxiety if he focused only on his situation, instead of praying to God. It was prayer that put him in this predicament, wasn't it? No. God allowed Daniel's situation, knowing what he would do to save Daniel. And God received the glory (Daniel 6:23).
Photo Credit: ©Unsplash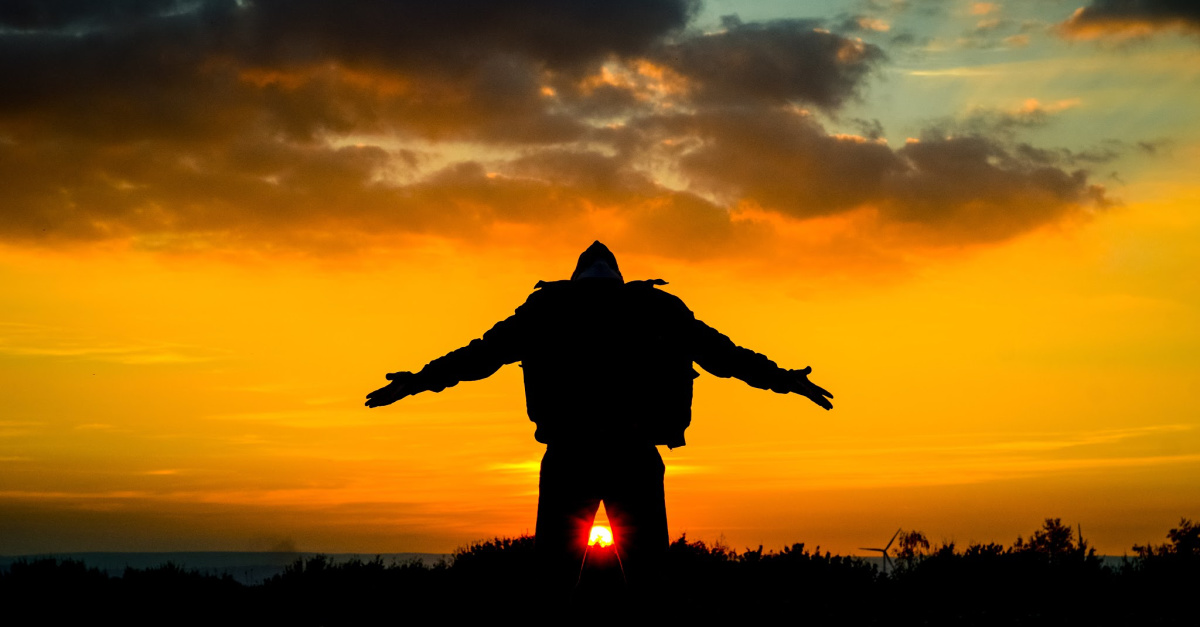 7. If You Feel Alone
Deuteronomy 31:8
It is the Lord who goes before you. He will be with you; he will not leave you or forsake you. Do not fear or be dismayed.
The enemy of our souls, Satan, tries to make us believe that God will abandon us—but God promised he would never leave nor forsake us. God goes before us and is with us. This is one of the most powerful truths we have. God assures us no matter what we face, we don't face it alone.
Think back to other difficult trials you've gone through. Even when you felt lonely, God was there. Just as we want to protect our children, God wants to protect us.
8. If You Feel Like Giving Up
Psalm 121:1
I lift up my eyes to the mountains—where does my help come from? My help comes from the Lord, the Maker of heaven and earth.
Psalm 55:22
Cast your cares on the Lord and he will sustain you: he will never let the righteous be shaken.
Many people at one time or another feel like giving up. But when we are in that frame of mind it's because we're looking at our dire circumstances, instead of our big God. We need to take our eyes off what we see and put them on the one who is unseen.
Everything our eyes can see is temporary, but God is eternal. We are finite beings and sometimes it's difficult to understand the things God allows. But his ways are much higher than our ways, and his thoughts are much higher than our thoughts (Isaiah 55:8-9).
Photo Credit: ©Unsplash/Shane Rounce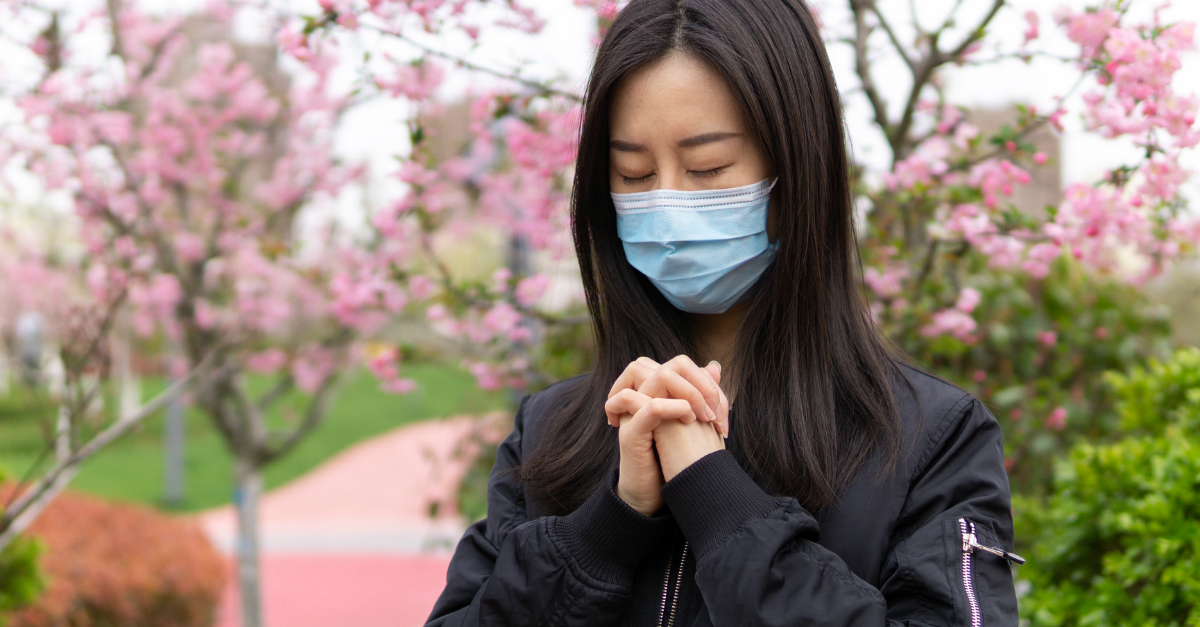 9. If You've Lost Hope
1 Peter 5:10
And the God of all grace, who called you to his eternal glory in Christ, after you have suffered a little while, will himself restore you and make you strong, firm and steadfast.
Romans 8:18
I consider that our present sufferings are not worth comparing with the glory that will be revealed in us.
Romans 8:28
And we know that in all things God works for the good of those who love him, who have been called according to his purpose.
Yes, there are times in our lives which have been gut-wrenching, we have faced heartache and loss, and times of uncertainty, but this life is not all there is. One day God will wipe away all tears from our eyes (Revelation 21:4). One day this pandemic, and all challenges and crises it holds, will be a distant memory.
In the Meantime
How do we continue on when it's so difficult and sometimes seems impossible? God tells us the things which are impossible with man are possible with God (Luke 18:27). So we take whatever faith we have and put it in the one who holds everything together: our Father, the one who sacrificed his own Son for us, so that we could live with him eternally.
This is certainly one time in history that we can, and should, exercise our faith. And if your faith is small right now, or if you have none, as you get into God's Word you will acquire faith which comes by hearing the Word of God (Romans 10:17).
Remember being carried to bed as a child? Someone would pick you up and you would nuzzle your head into their neck. When things get hard, let God carry you. That's how much he loves you.
And as you reflect on God listen to one of my favorite songs by Nathan Peterson called Rest in You. When he and his wife Heather, lost their 14-month old daughter, Livie, to Trisomy 18, this song which he wrote took on new meaning. God can help us rest in him.
A Prayer for All of Us in this Pandemic
Father, I lift up each person that is reading this today. Lord, you know their heartache and feelings as we are all in this pandemic. God, thank you that you are bigger than anything we face. Thank you that you are available to us 24/7. And that all we have to do is call on you and you hear our prayers. God, this has been hard. Unbearable at times, and if it wasn't for you, none of us could go through this. But we thank you that you are sovereign. You are God Almighty. Give us what we need, Father, to continue on. For we ask it in your Son's most precious and Holy name. In Jesus' name, amen.
Photo Credit: ©GettyImages/899429