What Do I Do if His Mother Doesn't Approve?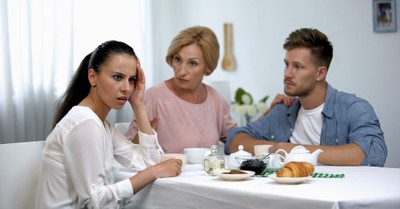 By Beth Ann Baus, Crosswalk.com
Maybe you knew before you got married that his mother didn't approve, or perhaps something changed over time. Either way, his mother not approving of you can cause immense heartache and strain on your marriage.
While I've written this with married women in mind, these principles apply in a dating relationship, during an engagement, or really, to any strained relationship.
So, what should you do if his mother doesn't approve of you?
Photo Credit: ©GettyImages/Motortion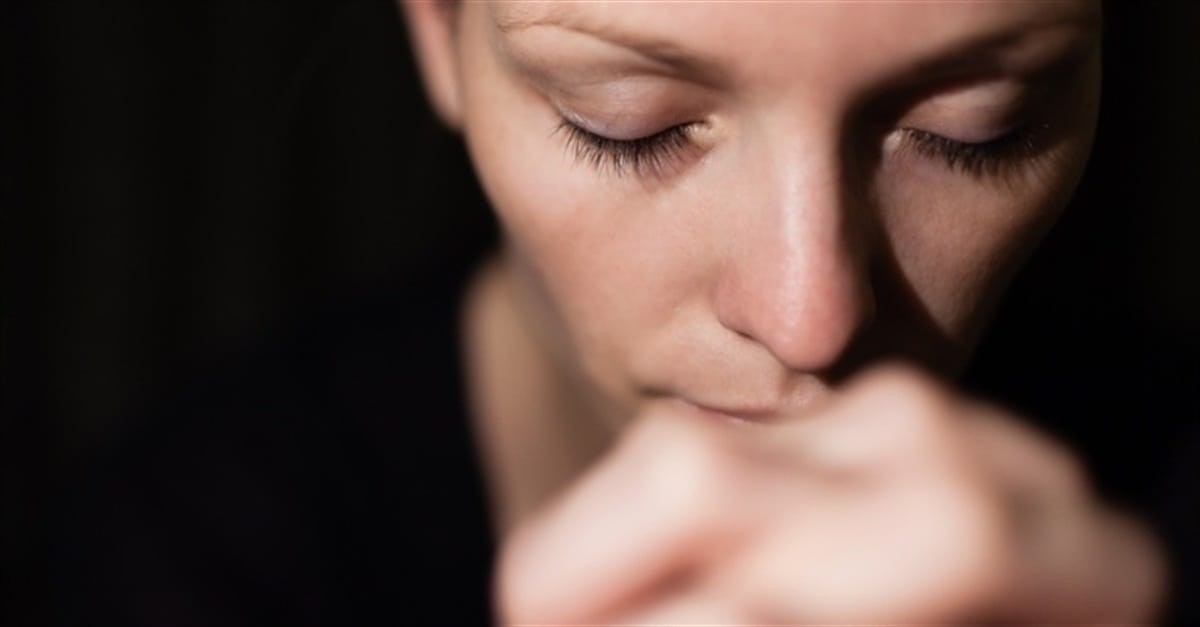 1. Take It to God
It's possible for your mother-in-law to disapprove of you and still treat you with extreme love and kindness, but sadly I think that's rare.
Most disapproval is played out in harshness, a lack of love, and mistreatment. This can lead to disappointment, discouragement, heartache, and if we're being honest, it can make you question if you're a good match for your husband.
Mistreatment can bring up feelings of shame, cause you to question your worth, and even trigger PTSD if you have abuse in your past. It's important to remember that whether or not her disapproval of you is valid, mistreating you is never okay.
Lamentations 3:22 reminds us that "because of the Lord's great love we are not consumed, for his compassions never fail." You can take your anger, your heartache, and your questions to God. He will listen, he will care, and he will give you comfort because his compassions never fail.
Praise God for that! Acknowledge the pain you feel and talk to your husband about setting boundaries that will keep you safe and protected from mistreatment.
Remind yourself of who you are in Christ and that your approval in Christ is not dependent on the approval of your mother-in-law.
2. Be Humble
Whether we're in physical danger, or under the scrutiny of a critical eye, it's in our nature to defend ourselves. Nine times out of ten when we realize that someone doesn't like us, we immediately fall into defense mode and point, with blame, to the disapproving person.
My first word of advice is to remember who you're pointing at--not some stranger on the street, but the mother of your husband. You, as his wife, have the potential to make or break the bond between mother and son. Be humble. Don't be defensive.
Don't speak harshly to your husband about his mother--even if he agrees with you! However, remember that being humble doesn't equal being a doormat. You can glorify God in your response to your mother-in-law while also setting boundaries to protect yourself.
Reflect on Philippians 2:3-11: "Do nothing from rivalry or conceit, but in humility count others more significant than yourselves. Let each of you look not only to his own interests, but also to the interests of others. Have this mind among yourselves, which is yours in Christ Jesus, who, though he was in the form of God, did not count equality with God as a thing to be grasped, but made himself nothing, taking the form of a servant, being born in the likeness of men..."
This brings me to my next word of advice:
Photo Credit: ©SWN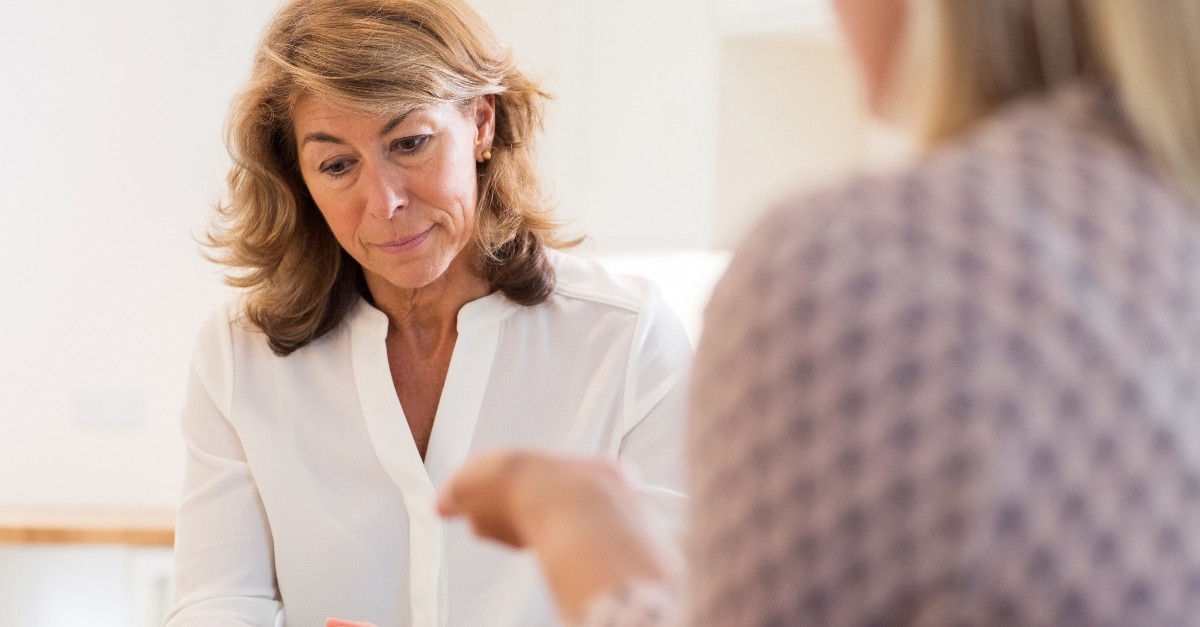 3. Be a Servant
It's not easy to be kind to someone who doesn't like you, and it's even more difficult to serve a person who doesn't like you.
But if we're living a life that reflects our faith, then we should be living lives that reflect Jesus--his love, his kindness, his humility, and his servant's heart. Start each day as though his mother didn't hurt you the day before. Start each day by asking yourself what you can do for her to show the love of Christ that is in you.
This might be as simple as praying for her, serve as your boundaries allow.
Galatians 5:13 says, "You, my brothers and sisters, were called to be free. But do not use your freedom to indulge in the flesh; rather serve one another humbly in love." Our flesh and our culture tell us to rid our lives of toxic people, to only surround ourselves with people who accept us the way we are, unconditionally, no questions asked.
But that isn't what the Bible teaches. To be more like Jesus means to lay down our freedoms in order to serve others and that includes those who don't like us or treat us well.
4. Be Slow to Speak
We live in a "you do you" culture that gives us permission to turn a blind eye to sin. This "you do you and I'll do me" idea also fans the flame of our anger when someone dares disapprove of us.
With a humble heart, go to your mother-in-law and ask questions. Leave the ideas of our culture at the door and, instead, carry with you the desire to learn, grow, and be more Christ-like. Go to your mother-in-law, lovingly express that you know she doesn't approve of you, and ask her why.
James 1:19 says, "Know this, my beloved brothers: let every person be quick to hear, slow to speak, slow to anger." The idea is to listen. Ask your mother-in-law to explain why she doesn't approve of you.
Even if she doesn't speak to you in love, even if she's offensive, even if she is falsely accusing you, you listen. Let her speak. Once she has said her piece, thank her for sharing her heart with you, and consider telling her you'd like to think and pray over what she has told you, and get together again on a different day to respond.
Then go home and search your heart.
Photo Credit: ©Getty Images/Daisy-Daisy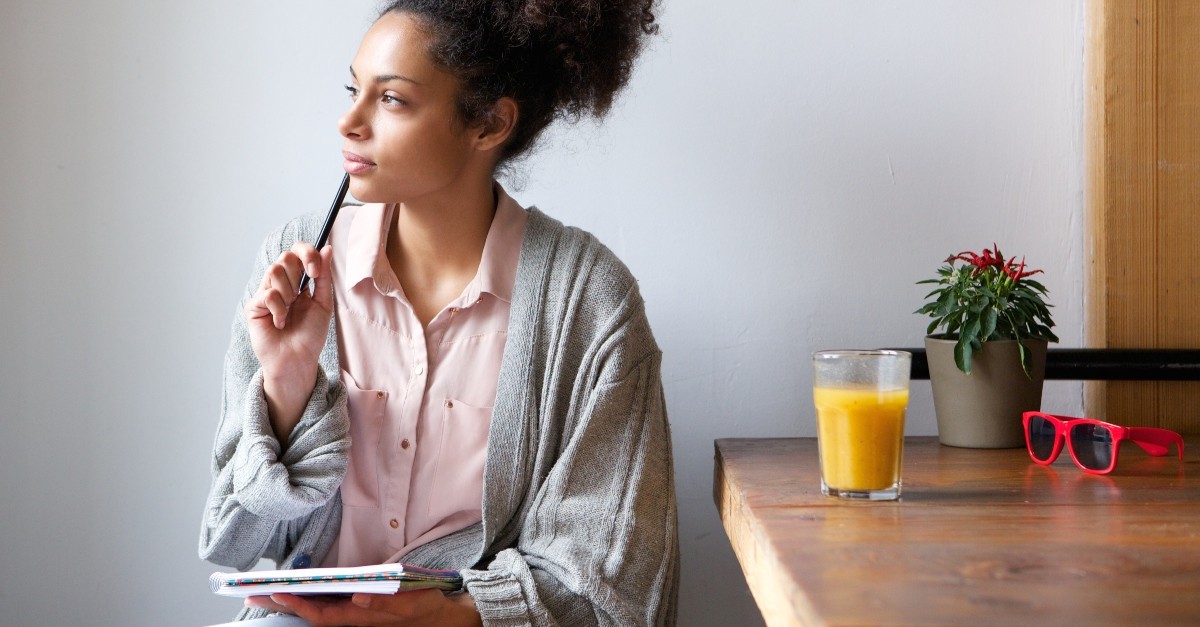 5. Search Your Heart
Hopefully, after listening to your mother-in-law voice her concerns, you will find that her concerns are unfounded and you can easily put her mind at ease and all will be well. But that might not be the case. Be open to the fact that she might have valid concerns that need addressing.
You should take time to consider any concerns about you she might have. We all have blind spots and we need other people to point them out to us.
Psalm 139:23-24 says, "Search me, O God, and know my heart! Try me and know my thoughts! And see if there be any grievous way in me, and lead me in the way everlasting!" After hearing from your mother-in-law, ask God to help you process her concerns.
Ask God to search your heart and to show you if there's any truth in what she had to say. Ask the Spirit to soften your heart and to guide you as you search the scriptures to be more Christ-like.
6. Pray
How do we pray for someone we're at odds with?
You've probably heard it said that our prayers get fixed on the way up, so don't worry about saying the right or wrong thing. It's more about what's going on in your heart. Pray that the Lord will soften your heart towards your mother-in-law. Pray that her heart would be softened towards you.
Ask God to bring peace and restoration to your relationship, and pray that your husband can rightly love you and his mother despite your conflict.
Luke 6:27-28 says, "But to you who are listening I say: Love your enemies, do good to those who hate you, bless those who curse you, pray for those who mistreat you." I hope you would agree that your mother-in-law is not your enemy, but when someone opposes you, it's easy to feel that way.
Pray for genuine love towards your mother-in-law, pray for ways to do good, pray for ways to bless her, pray for her even when she hurts you.
Photo Credit: ©Getty Image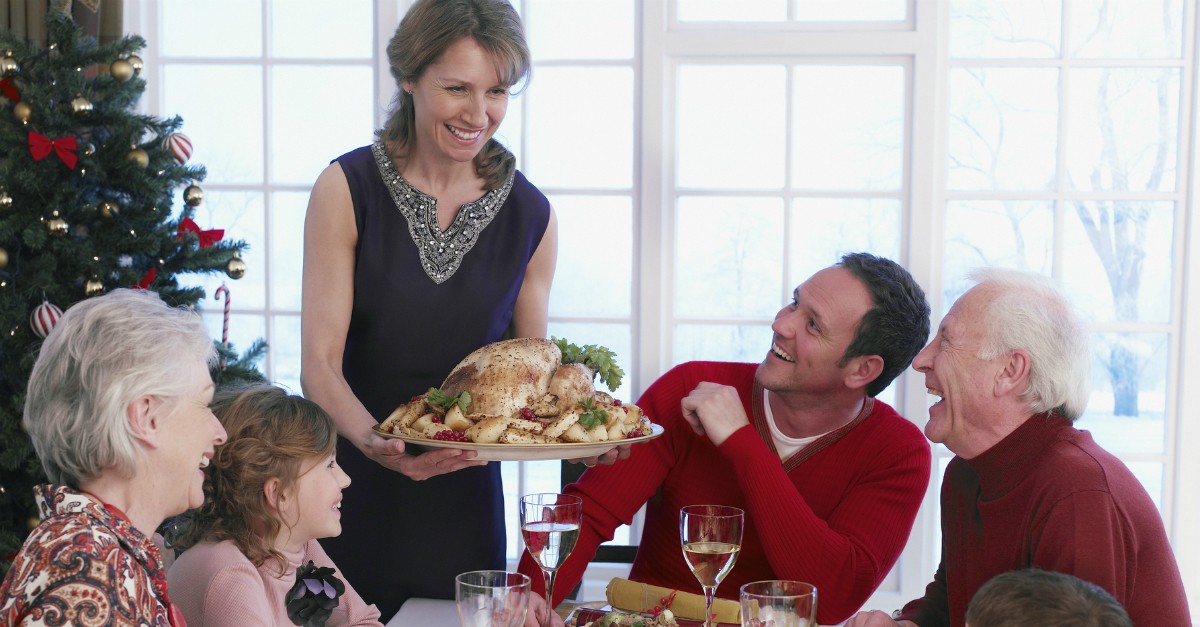 7. Be a Peacemaker
Not everyone lashes back when someone is unkind to them. There are certain personality types that recoil, who keep their distance, who do anything they possibly can to avoid conflict.
This, believe it or not, can be just as damaging as engaging in conflict out of anger or defensiveness. If you know your mother-in-law disapproves of you and your response is to bury your feelings, keep your distance, and avoid conflict, I urge you to consider Matthew 5:9.
Matthew 5:9 says, "Blessed are the peacemakers, for they shall be called sons of God."
Notice this doesn't say blessed are the peacekeepers. Peacekeeping is born out of a desire to maintain peace by avoiding conflict.
Peacemaking is born out of a desire and willingness to resolve both outer and inner turmoil in order to establish peace with others. Pray for the strength to be a peacemaker, and ask the Spirit to guide you in how to live this out.
Seek wisdom from other godly people in your life and strive to resolve conflict, not avoid it.
8. Die to Yourself
The harsh reality is that you might do everything right and your mother-in-law still might not approve of you.
You can't control her thoughts, actions, opinions, convictions, or anything else. What you can control is how you live your life and how you mirror the love of the Lord despite any conflict in your family.
Luke 9:23 says, "If anyone would come after me, let him deny himself and take up his cross daily and follow me." This is a hard truth and often difficult to live out.
But, in an effort to keep the bonds of family from fraying, this is exactly what we have to do. This doesn't mean that you subject yourself to verbal abuse, or any other hurtful action that is intentionally directed at you. What it does mean is that you should pray for ways to turn the other cheek. It's helpful to remind ourselves that we mistreat God everyday, yet he still loves us.
While we're not God, we can, with the help of his Holy Spirit, die to ourselves and show sacrificial love, even to those who hurt us.
Photo Credit: ©GettyImages/Chris Ryan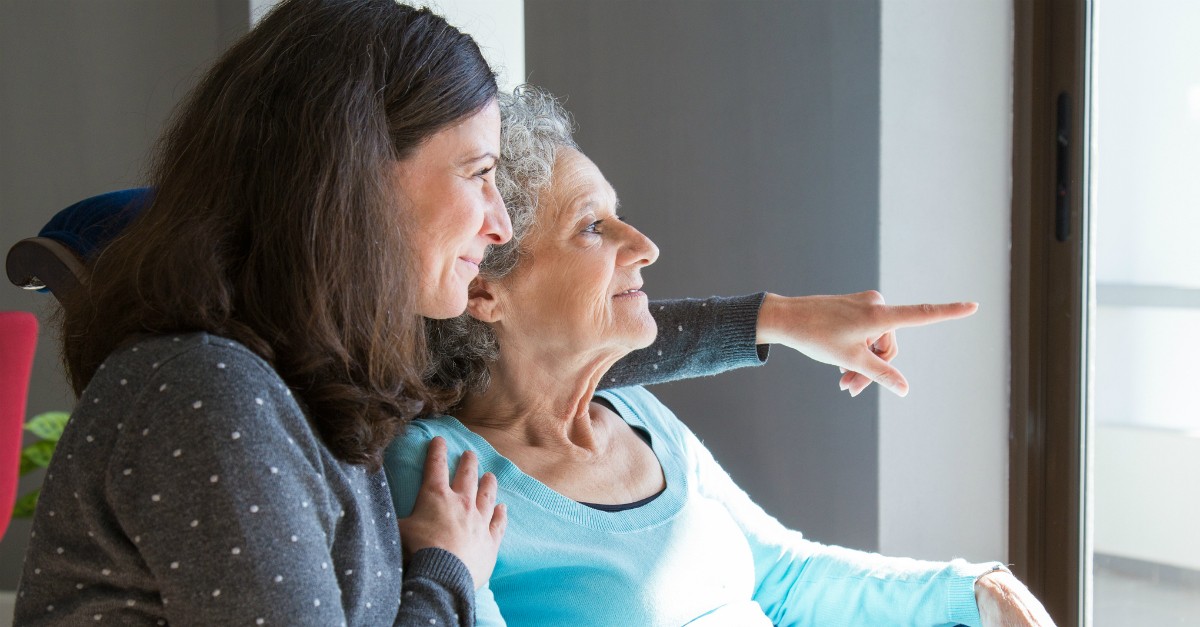 9. Forgive
If you have listened, searched your heart, and found that your mother-in-law had valid reasons for her disapproval, then ask for forgiveness. Ask this of your mother-in-law and of God.
If you have listened, searched your heart and found that her concerns are unfounded, then forgive her. Your mother-in-law might not ask for forgiveness, but that doesn't mean you should miss out on the blessing of forgiving.
Colossians 3:13 says, "Bearing with one another and, if one has a complaint against another, forgiving each other; as the Lord has forgiven you, so you also must forgive."
Offering forgiveness, especially to someone who hasn't asked for it, can be extremely difficult. But it can also be beautiful. Offering the abundant love of forgiveness will not only take a weight from your shoulders and relieve a heaviness in your heart, but it will bring glory to your Heavenly Father and that alone should be your motivation.
10. Rejoice
It's natural to want the approval of our in-laws just as we want the approval of our parents, even when that relationship is strained. But we must remember there are no perfect parents, just as there are no perfect in-laws. And in case you needed reminding, you as a daughter-in-law aren't perfect either.
Romans 8:18 says, "For I consider that the sufferings of this present time are not worth comparing with the glory that is to be revealed to us."
Having a strained relationship with your mother-in-law can certainly be a form of suffering. It can cause issues in your marriage, with your children, and with extended family.
If you've done all you know to do, are committed to continue mirroring the love of Jesus, and your mother-in-law still doesn't approve of you, rejoice!
Rejoice in knowing that you have done what you can to bring healing to your relationship and in doing so have brought glory to God. Rejoice in the knowledge that Jesus sympathizes with you. Rejoice in knowing that God is the perfect parent and you don't have to work to earn his approval.
Rejoice in knowing that your salvation is secure and that even the best relationships here on earth can't compare to what awaits you in eternity.
Photo Credit: ©GettyImages/MangoStarStudio