Is Praise God's Love Language?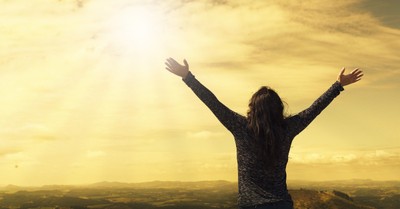 By Annette Griffin, Crosswalk.com
Years ago, my husband and I attended a homeschool co-op's praise-themed talent show. The idea that kids would use their talent as an act of praise intrigued me. After the first hour, where we narrowly escaped death-by-baton from a novice majorette, we considered leaving. I'll never be able to hear Our God is an Awesome God again without wanting to duck for cover. Still, I'm glad we didn't leave prematurely: later that evening, God used one special girl to show me what praise looks like as a love language.
Before finishing that story, let's explore what the Bible says about praise.
What is Praise, and How Does Praise Differ from Worship?
In the late 1970s, Praise and Worship became a globally recognized subgenre of Contemporary Christian Music (CCM). However, the two sacred words were defined by God long before they were mashed together to brand a modern style of Christian music.
The term praise appears 248 times in the Bible through seven distinct Hebrew words.
Hallal is the word from which hallelujah comes. This form of praise, like Shabach, is expressed through loud shouts and cheers that commemorate God's mighty deeds. But Hallal takes praise to the next level by adding boisterous, foolish, or loud demonstrations of joy to the celebration. The word literally means to "shine" (Psalm 113:1-3, Psalm 145:4, Psalm 149:3).
Yadah is praise conveyed through thankfulness and lifted hands. Similarly, the word Towdah describes lifting hands as a faith-filled declaration of God's future provision. The sacred act of hand lifting in these forms of praise symbolizes surrender to God (Psalm 107:15, Psalm 100:4).
Barak is the humble, reverent praise offered as a blessing to the Lord, especially during prayer (Psalm 34:1). Zamar describes music-filled praise, and Tehillah is praise specifically expressed through singing (Psalm 21:13, Isaiah 61:3).
Unlike worship, which is adoration born from a Spirit-led awareness of who God is—praise is the physical celebration of what God has done or will do. Praise and worship go hand in hand, but each plays a separate and unique role in honoring God.
Biblical Examples of Praise
When God's children receive blessings or experience victories in life, we praise God because we know that "every good and perfect gift" comes from Him.
However, not all praise originates from blessing. During times of suffering, we're called to "offer a sacrifice of praise" (Hebrews 13:15). Sacrificial praise is a faith-filled act that relies upon God's proven works and His future promises to sustain us through current trials.
When we choose to praise God despite circumstances, our faith is refined, and God is honored. The Bible is full of examples of spontaneous and sacrificial praise. Here are just a few:
King David — When King David returned to Jerusalem with the Ark of the Covenant, his outrageously demonstrative praise caused such a scene that his first wife, Michal, despised him.
"Wearing a linen ephod, David was dancing before the Lord with all his might … with shouts and the sound of trumpets …leaping and dancing before the Lord" (2 Samuel 6:14-16).
I often wonder how Christians today would have viewed David's hallal, especially without the benefit of scriptural hindsight. But do our opinions matter any more than Michal's did? Only the recipient of the praise can determine its value, worth, and acceptability. God made His position clear when he called David a man after His own heart (Acts 13:22).
Mary, the mother of Jesus — Soon after the angel revealed to Mary that she had been chosen to give birth to the Messiah, the young virgin's heart erupted in joyful exaltation. Mary's song, also known as the Magnificat, is a powerful example of multidimensional praise (Luke 2:47-55).
"My soul glorifies the Lord, and my spirit rejoices in God my Savior, … He has performed mighty deeds with his arm; he has scattered those who are proud in their inmost thoughts … He has helped his servant Israel, remembering to be merciful to Abraham and his descendants forever, just as he promised our ancestors." (Luke 2:47-55)
Through Mary's spontaneous, divinely inspired song, she humbly thanked God for her commission, glorified Him for fulfilled promises, and reveled in awe at the deliverance God would soon bring through Jesus.
The Apostle Paul — Other than Christ, I can't think of a single Biblical figure more acquainted with suffering than Paul. The Apostle was repeatedly beaten and imprisoned, stoned once, shipwrecked three times, robbed, betrayed, went without food and water for long periods of time, bitten by a poisonous snake, ridiculed for His beliefs, constantly berated, despised by Jewish leaders, and eventually martyred for his faith (2 Corinthians 11:24-31).
Despite every trial, Paul lived a life of continual praise. On one occasion, after Paul had been flogged, wrongly imprisoned, and chained in an inner cell, he prayed and sang hymns. His praise so moved the heart of God that an earthquake caused the jail doors to fly open, and all the prisoners' chains came loose. Though Paul had an opportunity to escape, he chose to stay and finish the work God had ordained for him. Paul's life of praise glorified God and helped the jailer and other prisoners realize Christ's freedom (Acts 16).
Does God Need our Praise?
Our culture has become increasingly aware of humanity's narcissistic tendencies. When the subject of praise arises, some of us wonder whether God is a narcissist.
God doesn't need our praise to shore up his fragile ego, to affirm His worth, nor to nurture His self-esteem. The Almighty is entirely self-sufficient. Believers don't praise God because He demands our attention; we praise Him because our gratitude requires an outlet.
The truth is—God's intrinsic worth deserves and drives worship, just like His deeds deserve and drive praise. Even if God had never breathed life into humanity, He would still receive worship and praise. His perfection provokes the heavens to declare, the sky to proclaim, the rocks to cry out, the trees to clap, and the waters to roar the praises of His glory. (Psalm 19:1, Luke 19:40, Psalm 98:7)
Knowing this, the real question becomes—why would an all-sufficient God, who has everything, find any pleasure in human praise? The fact that the supreme Creator of the universe would entertain our meager praise is astounding, but the idea that He would inhabit them? Unfathomable. Especially when you consider that myriads of praising and worshiping angels surround Him. (Revelation 5:11)
Yet, Scripture provides ample proof that God desires our praise. Why? The answer is simple and profound. God finds pleasure in His children's praise because we are His. He loves us and wants His best for us. Our praise reveals our delight in His provision and acts as a reciprocal declaration of love.
"But you are a chosen people, a royal priesthood, a holy nation, God's special possession, that you may declare the praises of him who called you out of darkness into his wonderful light." (1 Peter 2:9)
Is Praise God's Love Language?
In 1992 author Gary Chapman published a book that has since helped millions of readers better understand the art of communicating love. "Chapman's research showed that loving communication, when not expressed in the way someone prefers it, can be misunderstood or even diminished by the receiver." –Sue Schlesman.
Since the release of Chapman's book, the term love language has become synonymous with the idea that individuals shown love according to their preferences will experience that love in a greater way. This begs the question, does God have a preference? I believe so.
God's ways are not our ways, so it would make sense that His love language might not fit within Chapman's five categories of human expression. Thankfully, God has provided His preference guide—the Bible. According to Scripture, God prefers to be shown love in the following ways:
God desires our absolute love (Luke 10:27)—God commands that we love Him with body, mind, heart, and soul. This commandment, and the command to love our neighbor as ourselves, is what all other acts of obedience are measured against.
God desires our surrendered love (John 14:15, 1 John 5:3) —When Jesus tells us multiple times in Scripture that our love for Him hinges on obedience, we should take our Lord at His word. But we must be careful not to define obedience by the Pharisees' standards. Many of the religious leaders in Jesus's time were devout command followers. Their obedience was motivated by pride and legalism—not love for God and others. True obedience to Jesus involves surrender. We can only live a life of obedience when we're emptied of ourselves and filled with Him. (Galatians 2:20)
God desires our demonstrative love (1 John 2:15-17)—"If anyone loves the world, the love of the Father is not in him." Love for this world is the enemy of our love for God. We can't love both. That may seem like a no-brainer, but how often do worldly ways, ideas, and standards act as the bushel that keeps our light from shining for Him?
God desires our faith-filled love (Hebrews 11:6) "And without faith, it is impossible to please God because anyone who comes to him must believe that he exists and that he rewards those who earnestly seek him."
When we allow God to tell us how He wants to be loved, that culminates in us praising him.
In our previous Biblical examples, we see that David expressed his love by yielding his whole heart, body, mind, and soul in loving praise to God —while forsaking the world's judgments. Mary's magnificent song was an audible expression of her inward obedience and surrender. And Paul's jail-cell praise exemplified his unshakable faith and shined the light of Christ for all to see.
Every instance of Spirit-born praise revealed in Scripture is a love letter to God, spoken in His preferred language. Praise is definitely one of God's love languages.
Why Is Understanding God's Love Language Important?
Praise is an essential means of expressing our love to God. Through that expression, God can draw the world to Himself.
My eyes were first opened to this phenomenon during that homeschool talent show I mentioned at the start of this article. One of the final acts featured a gifted ballerina. The young girl closed her eyes and lifted her face as she began dancing. From that moment on, the audience no longer existed in her world. It was just her and the Lord. Every graceful sway of the dancer's girlish form became a declaration of God's goodness and a joyful celebration of her love for Him. Her intimate praise reminded my spirit of God's faithfulness, and I wept in gratitude.
Many people enjoy the art of ballet, but this experience had nothing to do with my appreciation of the young lady's performance. The dance was simply a lovely mode of transportation. The Holy Spirit was there in our midst. Scripture after Scripture came to life and burned in my heart. The ballerina's praise-filled delight in the Lord had somehow revealed God's irresistible qualities and caused everyone in the audience to want to praise Him too.
Photo Credit: Daniel Reche/Pixabay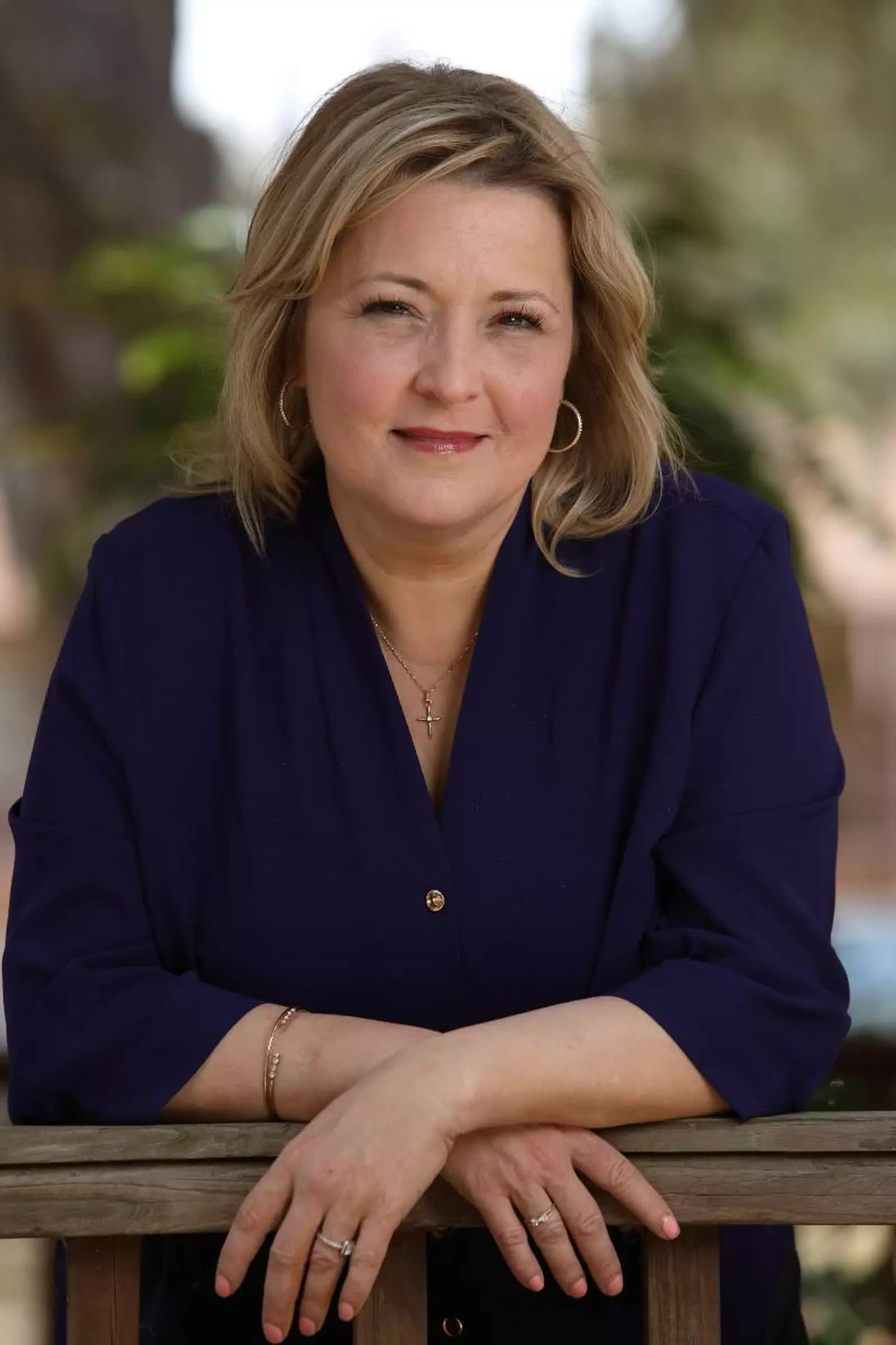 Annette Marie Griffin is an award-winning author and speaker who has managed and directed children's and youth programs for more than 20 years. Her debut children's book, What Is A Family? released through Familius Publishing in 2020. Annette has also written curriculum for character growth and development of elementary-age children and has developed parent training seminars to benefit the community. Her passion is to help wanderers find home. She and her husband have five children—three who have already flown the coop and two adopted teens still roosting at home—plus two adorable grands who add immeasurable joy and laughter to the whole flock.