The Righteous One - Invading the Privacy of God - Week of July 18
Crosswalk.com

The Righteous One
Think about the messages we hear these days:
Jesus loves me, no matter what.
Jesus is there, always understanding.
Jesus will pick me up when I fall.
Are the above statements true? Absolutely! For at least the past decade, I've listened to sermon after sermon about how much Jesus loves us. We can't say too much about God's love and forgiveness. But too many such messages drip with sentimentality as if that's the total picture of God.
"Love, just love and nothing else; everything will be all right." Not only is that poor theology, but the words often make Jesus sound like a wimp. It may be true that even when we abuse him, ignore him, chase him away when he doesn't like what we're doing or saying or temporarily cut him out of the our lives, we don't have to worry. As quickly as we say, "Lord, Jesus Christ," he's back on the scene, ready to drag us out of the mud, wash off our filth, clothe us in holy garments, hug us, and send us on our way.
It is also true that we need to rest in Jesus' love. It's comforting to know that nothing is going to separate us "from the love of God which is in Christ Jesus our LORD" (see Romans 8:38-39).
But maybe it's time to look at other aspects of Jesus. One way is to compare how Christians of former times viewed the Lord. For instance, early Christians used the term Righteous One to refer to Jesus. The title doesn't appear in the Gospels, although Pilate's wife urged her husband not to do anything to "that righteous man" (Mt 27:19). At Jesus' death, the soldier declared, "He was certainly a righteous man" (Luke 23:47, NIV). Both of them probably meant a good or innocent man.
Righteous One as a title comes from Acts 3:14, Acts 7:52, and Acts 22:14. (In two other references, 1 Peter 3:18 and 1 John 2:1, the Bible refers to Jesus as righteous, but there it's referring more to his intercessory work than to the attribute of righteousness.) The early Church used the term for Jesus, probably getting their inspiration from Isaiah 53:11: "By his knowledge shall my righteous servant justify many: and he shall bear their iniquities" (NIV).
Eventually, the term passed out of use and never became a title for Jesus used by the Church in general. That's sad to me, because I like thinking of him as the Righteous One. It reminds us not only what Jesus did, but who he is.
Maybe it's time to emphasize righteousness today and to ask more about what those ancient believers meant. In the pre-Christian synagogues, godly people used dikaois (righteous) as the concept of the human ability to keep the law and to receive rewards. The righteous were those whose merits outweighed their faults.
Patriarchs such as Abraham head up the first level of the righteous, along with many outstanding teachers. They also taught that the prayers of the righteous turned God's thoughts from severity to mercy.
The young Church used dikaois to distinguish those who lived by being faithful to God's laws. So it was certainly appropriate to call Jesus the Righteous One. His nature and action conform to God's will. Paul even calls him our righteousness. In practical terms, when we see him as the Righteous One, then we who belong to him must also follow his example and do right (see 1 John 2:29). Then we are righteous.
That's where we draw back. How often do we pray, "Lord Jesus make me righteous as you are righteous"? It's not that we want to do evil, but we don't feel comfortable praying about being righteous. Something about that word smacks of self-righteousness or hints of hypocrisy. It makes us sound like the Pharisees, the so-called pure ones of Jesus' day, who prided themselves on their scrupulous observance of the law.
That's exactly where we have trouble. We want to live in such a way that we don't break God's laws and that everything we do pleases God, but we hardly know how to pray to the Righteous One to be made righteous.
Sometimes I have prayed, "God, I want to be right with you." That's the kind of prayer that comes after I know I've done wrong and want to clear up the mess. Or I've felt a vague kind of estrangement. Or maybe it comes as a kind of renewing nudge from God.
For a few days I've been struggling with praying to the Righteous One to help me reflect dikaois in my daily living. Recently, I decided to say it straight. "God, make me a righteous person." I didn't mean it in the ancient Jewish mode of having more good things to my credit than bad. I didn't mean some kind of accounting that enabled me to be declared not guilty in a legal sense.
"God, make me a righteous person." When I prayed those words, my mind moved toward the Righteous One, to my desire to be more like Jesus Christ. As I meditated, I sensed I had inched a little closer to the meaning of what I sought. Jesus is the one who is holy, the one who does only what is right, the one who judges each situation and person correctly, because Jesus knows the whole truth (and all the lies).
None of us will ever attain to that level of practical dikaois or ever be fully righteous, but we can lean on the Righteous One. As long as we continue to walk toward Jesus, we're becoming more like him.
In this connection, I thought of one of my favorite short stories, Nathaniel Hawthorne's "The Great Stone Face." A man named Ernest stared at the shape of a face on a mountain's escarpment day after day, year after year. In time, his face took on the look of the great stone face. He became the great stone face.
That's what I want for me and for all believers-for us to be so linked to the Righteous One that each day we resemble him a little more. The transformation begins when we pray, "Make me righteous as you are righteous."
But as He who called you is holy, you also be holy in your conduct, because it is written, "Be holy, for I am holy." --1 Peter 1:15-16
Oh, righteous One,
sometimes I feel unclean around you,
aware of my lack of perfection,
very much wanting to hide my nakedness.
Make me righteous,
as you are righteous. Amen.
For more from Cec, please visit www.cecilmurphey.com.
For more from Cec, please visit www.cecilmurphey.com.
---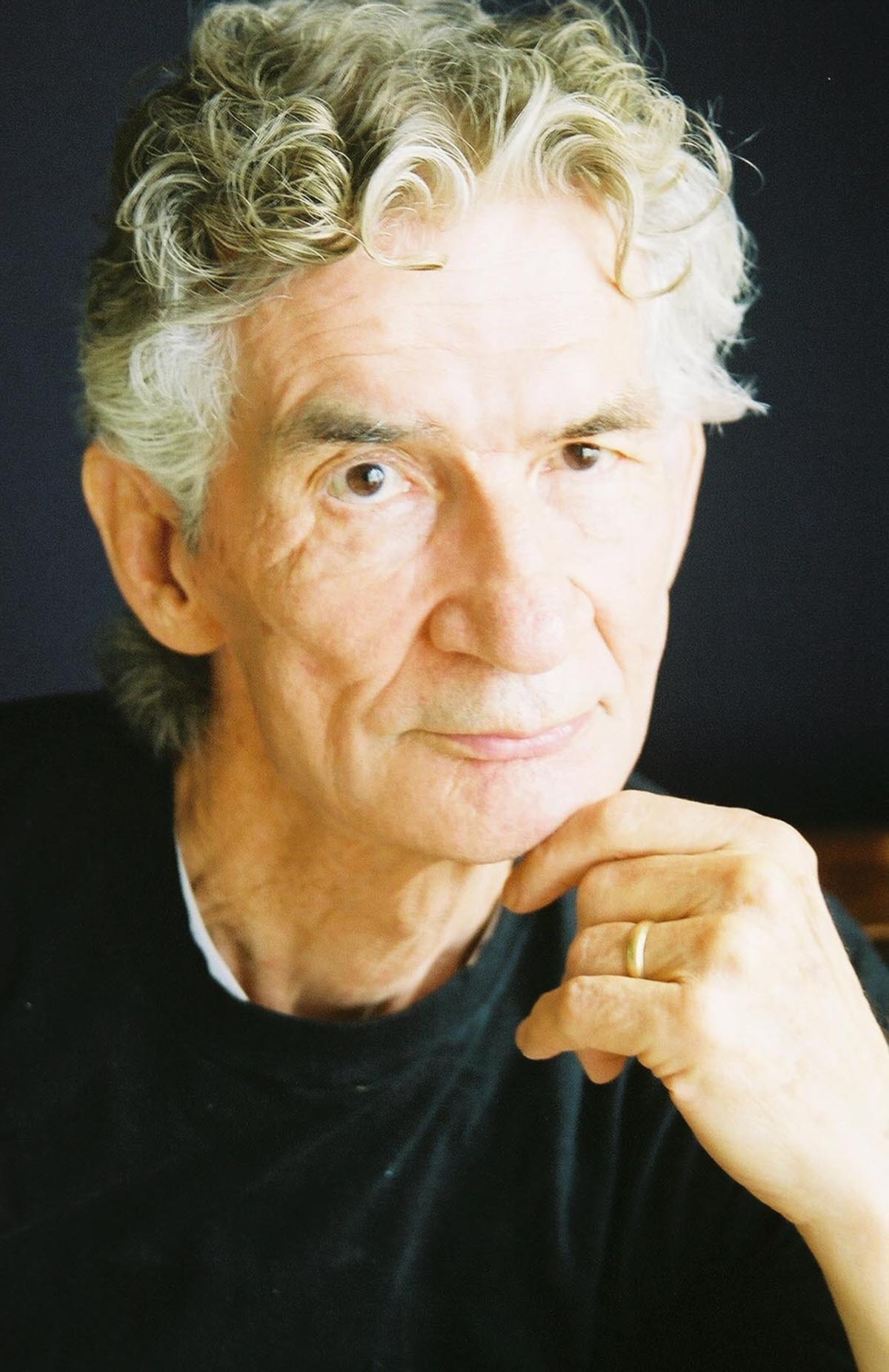 Cecil Murphey has written more than one hundred books on a variety of topics with an emphasis on Spiritual Growth, Christian Living, Caregiving, and Heaven. He enjoys preaching in churches and speaking and teaching at conferences around the world. To book Cec for your next event, please contact Twila Belk at 563-332-1622.