The Immanent, Present One - Invading the Privacy of God - Week of April 4
Crosswalk.com

The Immanent, Present One
"I went to that church for twenty years," he said, "and I never once heard the gospel."
"That's probably right," I said. "The pastor preached, but you just didn't hear it." My friend didn't like my response, but I had known the man who pastured that church during the years he was referring to. A solid evangelical, that pastor wouldn't have preached without showing the people the way to God.
Yet, in hindsight, my friend's complaint makes sense to me, because there was a time when I didn't hear the gospel either. In my pre-conversion day, when I thought of God, I entertained vague concepts of the All-Powerful, All-Seeing, All-Knowing One. During my few visits to Sunday school as a child, I heard about the Holy God who wouldn't look upon sin. I recall a lot of lessons about divine judgment at the end of the world. But I didn't learn much about God, the Immanent One. I heard the gospel many times, but I never "got it" until I was ready to accept God's love.
When the theologians use that heady term immanent they simply mean that God is present everyplace, or God is with us. For me, this is one of the best ways to think about God and relationship with him. Maybe because it brings this message to my consciousness again and again, Psalm 139 is my favorite. It begins: "You have looked deep into my heart, LORD, and you know all about me. You know when I am resting or when I am working, and from heaven you discover my thoughts. You notice everything I do and everywhere I go" (v. 1-3, CEV). This aspect of God's personality appeals to me. God is here, involved, and directing traffic in every area of my life.
I'm not one of those who sees God in rocks or drops of water. Those people usually tell me that I don't really need to pray because god is in me, and I am god, so if I pray, I am only praying to myself.
I do, however, love the idea that God not only created all things in this world, but did it for our enjoyment. I believe that God and I can enjoy it together. For instance, when I work at my computer, I frequently glance out my window. The yard slopes downhill and there's a creek below. A large oak grows near the house, and I sometimes pause to watch the squirrels play games, racing up and down its trunk. When I see those sights, it often makes me think of God's glorious creation. It gladdens me that I have a personal relationship with the Artist and Creator of the world, and I pause to say, "Thanks." In my mental imaging, God smiles at the results of a glorious creation.
I relish the concept of the immanence of God. It gives me a sense of the closeness, the care, and the protective hand of God in my life. That leads me once again to Psalm 139. The writer tries to examine every aspect of his life, and in so doing, realizes God is part of all of it. Before he speaks, God knows what he's going to say (v. 4); God protects him (v. 5); no matter where he goes, he's never out of God's sight (v. 7-12).
These thoughts lead me to appreciate God as the Immanent One—the Present One—who is my companion wherever I go. I concentrate on the God, as the old hymn goes, "who walks with me and talks with me and tells me I am His own."
As I try to envision the implications of God's immanence, I get a mental picture from the story of the Garden of Eden. We read that, after Adam and Eve had eaten the forbidden fruit and realized they were naked, "they heard the sound of the LORD God walking in the garden in the cool of the day, and Adam and his wife hid themselves from the presence of the LORD God among the trees of the garden" (Gn 3:9, NKJV).
I can't visualize God, of course, but the words convey a powerful image to me. That couple actually walked with God in the cool of the day. What would it be like, literally, to walk in the garden with God? What kind of presence was there for them to see or touch?
To say "God is here and everywhere" doesn't mean much, so I like to personalize the immanence of God. When we lie down at night and drift off to sleep, why not think of God as standing next to our beds, tucking us in by the divine presence? We can speak goodnight words, or when we open our eyes in the morning, God's face is smiling at us, and we can give thanks for the sleep. It gives me great pleasure to think of God being part of everything that happens in my life and being beside me wherever I go.
God is here, right now. Everyplace we are can be a holy place because of God's presence. When I first realized this years ago, it changed my whole concept of prayer. Until then, I had the idea that I had to pray on bended knees and with closed eyes. That's one way to pray. But when I contemplate the Immanent God, I can pray anytime and anywhere.
You are with me, God.
That knowledge brings me peace and joy.
You have looked deep into my heart, LORD, and you know all about me. -- Psalms 139:1, CEV
[Jesus said] "…I will be with you always, even until the end of the world." -- MATTHEW 28:20B, CEV
Immanent One,
you're here, right now and in this place.
Always. Thank you. Amen.
For more from Cec, please visit www.cecilmurphey.com.
---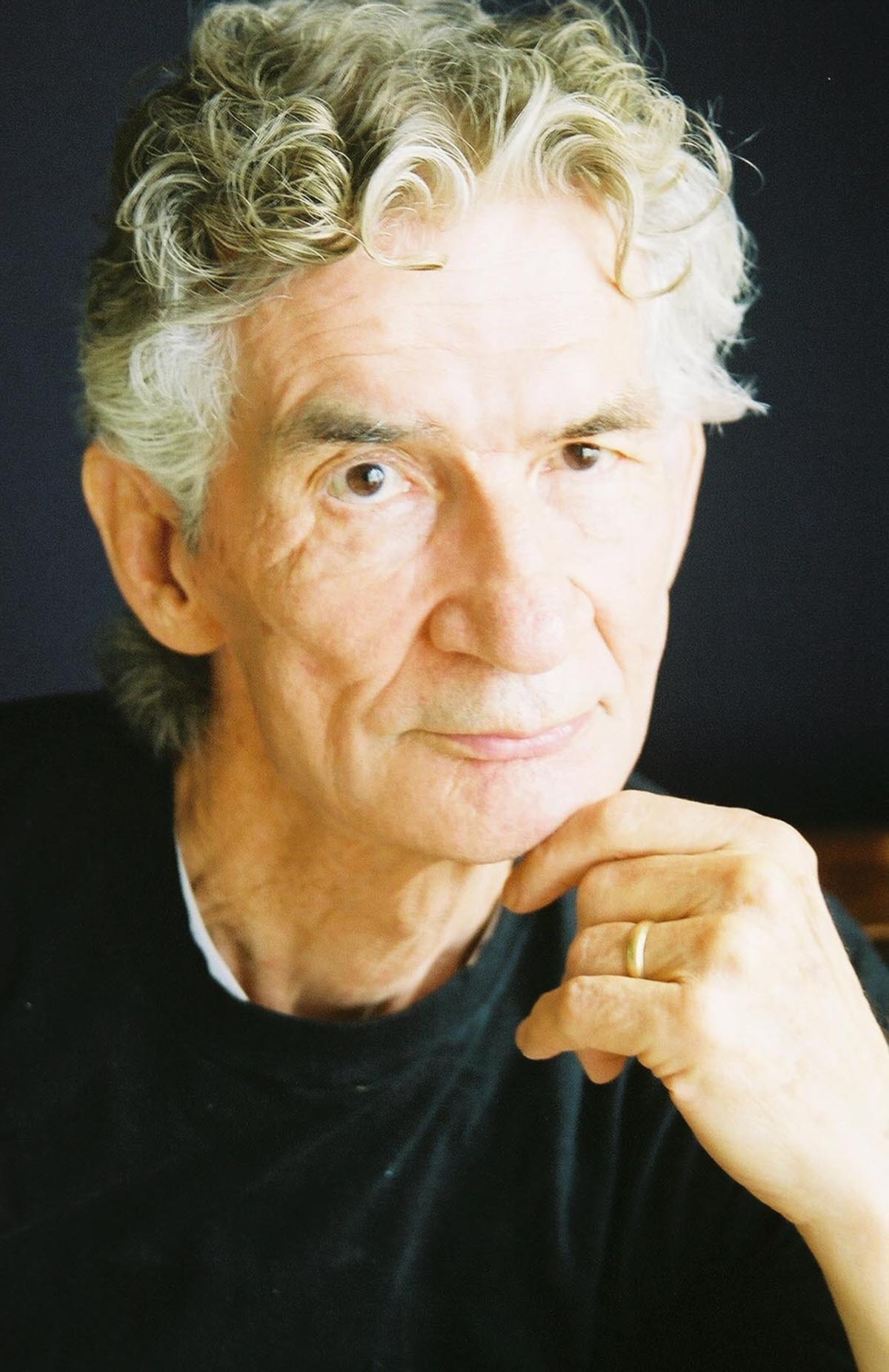 Cecil Murphey has written more than one hundred books on a variety of topics with an emphasis on Spiritual Growth, Christian Living, Caregiving, and Heaven. He enjoys preaching in churches and speaking and teaching at conferences around the world. To book Cec for your next event, please contact Twila Belk at 563-332-1622.