10 Nostalgic Shows Your Family Will Love to Watch with You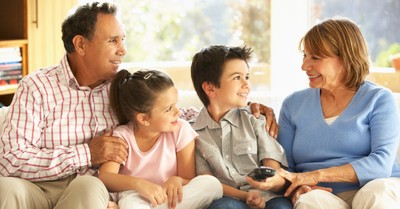 By Diana LéGere, Crosswalk.com
During this pandemic, I've been afraid to park my popcorn bowl in front of the TV. With the endless barrage featuring politics, wildfires, riots, or other upsetting news headlines, screens have been anything but relaxing.
Are you pining for bygone days when life was a little sweeter? Here are ten landmark television shows from the 50s and 60s that will tickle your funny bone and douse you with the tender family values you crave or a good belly laugh.
Photo Credit: ©GettyImages/monkeybusinessimages
1. I Love Lucy
The iconic comedy features the Cuban bandleader, Ricky Ricardo (Desi Arnaz), and his star-struck wife, Lucy (Lucille Ball), and their neighbors, Fred (William Frawley) and Ethel (Vivian Vance).
Despite Lucy's apparent lack of talent, she chases stardom by cooking up crazy pranks to slip into Ricky's shows while making allies with celebrities. Lucy's schemes get her and her best friends, Ethel and Fred, into the funniest predicaments.
TV Guide ranked this sitcom as the 2nd greatest of all time next to Seinfeld. The popular show aired from 1951 to 1957, winning four Emmy Awards. Never losing its acclaim, the show ended #1 in the Nielsen ratings and was the most-watched show in four out of six seasons.
The first syndicated television program in history, I Love Lucy, still captivates the hearts of 40 million viewers each year. With hilarious antics and timeless humor, the show is equally funny today as it was during its prime.
2. The Dick Van Dyke Show
The endearment of this show is the original characters in convincing situations. Rob Petrie (Dick Van Dyke) balances his New York City life as the head writer of a television show, with home life in New Rochelle with his wife, Laura (Mary Tyler Moore), and son, Ritchie (Larry Mathews).
With Carl Reiner writing all the ridiculously funny scripts for each episode, critics call The Dick Van Dyke Show one of the best-written shows in TV history.
The award-winning show aired from 1961 to 1966. It was nominated 49 times in five years, earning 27 wins, including two Golden Globe Awards, 15 Primetime Emmy Awards, two TV Land Awards, and three Writer's Guild of America Awards, and others. In 2002, TV Guide ranked it #13 among the 50 Greatest Shows of All Time.
The show is humorous, but a realistic peek into the suburban life of a happily married couple in the 60s—timeless humor after all these years.
Photo Credit: ©wikimediacommons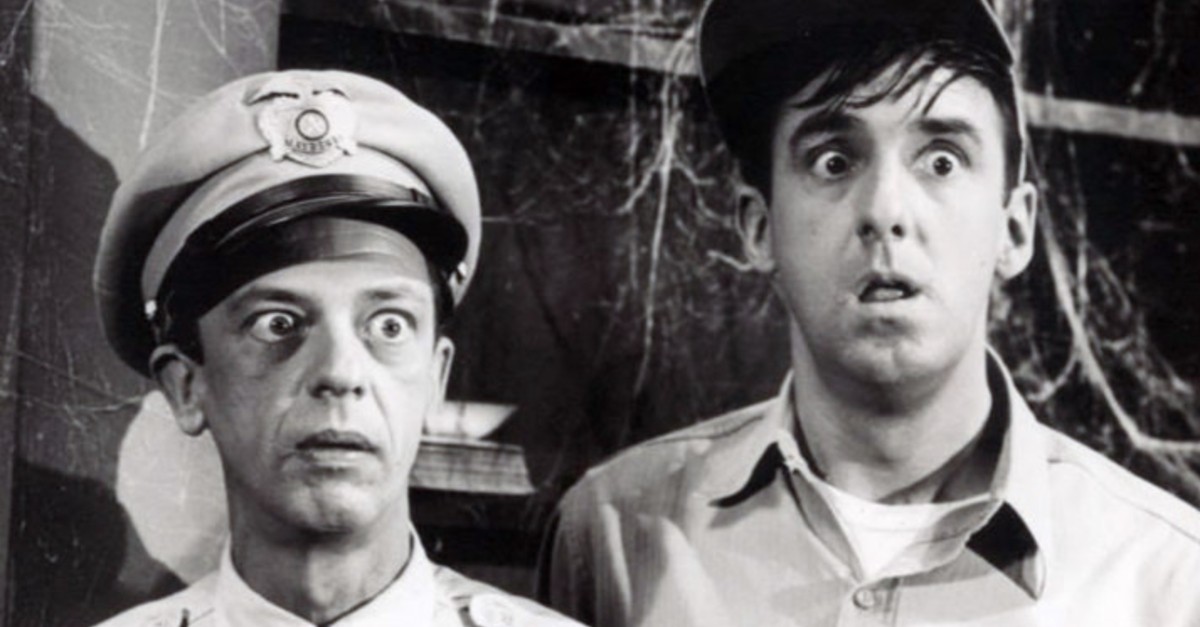 3. The Andy Griffith Show
If you've got an affinity for small-town life, you'll value this show from a quieter time when everyone appreciated their neighbors, and life was far less complicated. The show follows Andy Taylor (Andy Griffith), a widowed sheriff of Mayberry, North Carolina, who is a single dad raising his son Opie (Ron Howard), helped by his spinster Aunt Bee (Frances Bavier).
Andy supports his family and upholds law and order while guiding quirky, overconfident deputy, Barney Fife, played by comic actor Don Knotts. Many episodes center on Barney's gross incompetence and Andy's attempt to iron out the issues while allowing Barney to save face.
The show also features a delightful supporting cast portraying a diverse band of townspeople, all clamoring for Andy's wisdom.
The show is funny and heartfelt, teaching valuable lessons that are relevant today as they were when the show aired between 1960-1968. The performance earned six Emmy Awards and several others, including TV Land and Writers Guild of America awards. In 2006, The Andy Griffith Show earned the OFTA TV Hall of Fame award.
4. My Three Sons
My Three Sons was one of the first sitcoms to feature a single dad's family. In the backdrop of suburbia, widower Steve Douglas (Fred MacMurray), a former test pilot working as an Aeronautical Engineer, attempts to raise three sons aided by his father-in-law, Michael "Bub" O'Casey (William Frawley).
Each week, the boys would get into believable mischief that Douglas would resolve. Despite the challenges, Fred MacMurray's portrayal of a single dad was convincing. In 2004, 'Steve Douglas' was ranked #7 in TV Guide's list of the "50 Greatest TV Dads of All Time."
The show's 12-year run started in black and white on ABC in 1960 and switched to color on CBS in 1965 until the show ended in 1972. My Three Sons is the 2nd longest-running comedy in US TV history until The Adventures of Ozzie and Harriet topped it.
My Three Sons won the Golden Globe Award for Best Television Series in 1962. Although it never took another win, the show was nominated nine times for several awards, including three Primetime Emmy Awards.
Photo Credit: ©wikimediacommons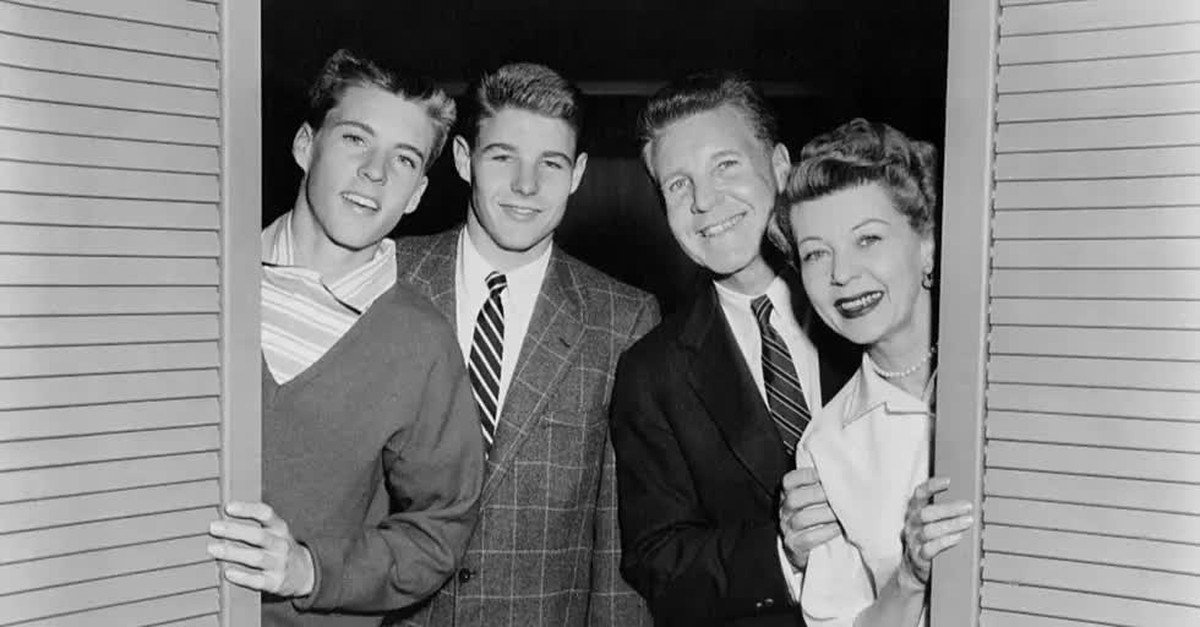 5. The Adventures of Ozzie and Harriet
A 1944 radio show led to a spin-off this television series in 1952. Oswald Nelson and his wife Harriet produced and starred in the scripted 'apple pie' show playing fictional versions of themselves with their two sons David and Ricky. The show was the springboard for son Ricky's teen idol music career.
The sitcom aired until 1966 and was the first television series to reach a 10-year milestone. The program became the 2nd longest running, airing 14 seasons (435 episodes) until The Simpsons topped it in 2004.
Perhaps this could also be the forerunner to reality television, which, ahead of its time, featured the real-life Nelson family. However, the show included no real incidents, Nelson's real-life inspired many of the storylines. They even filmed the exterior of their house at 1822 Camino Palmero Street in Los Angeles for the opening of the show, and the set was a replica of that house.
Celebrating the humor and fun of a traditional family, it was cutting edge for its time and has remained a true American classic.
6. The Danny Thomas Show
Unlike most "perfect family" sitcoms of the day, The Danny Thomas Show (titled Make Room for Daddy for the first three seasons) was a step forward in revealing how families honestly behaved. The show featured American family life coping with many life issues and had no shame showing manipulative children, permissive parents and relatives, and the struggles of balancing a career and home life.
The storyline features Danny Williams (Danny Thomas), a nightclub entertainer who works to balance family life and the demanding lifestyle of an entertainer. His wife Margaret (Jean Hagen), a stay at home "society woman," dies in season three. Danny remarries a widow, Kathy (Marjorie Lord), and together they raise their blended family, Rusty, and Terry from Danny's first marriage and Kathy's daughter Linda.
The show ran for 11 seasons and won five Emmy Awards. Danny Williams ranked #5 as one of the 50 Greatest Dads of All Time.
Photo Credit: ©wikimediacommons
7. The Beverly Hillbillies
After striking oil in the boondocks of the Ozark Mountains, Jed Clampett (Buddy Ebsen) loads up his rust-bucket truck and moves to California with his daughter Elly May (Donna Douglas), nephew Jethro (Max Baer, Jr), and mother-in-law, "Granny" (Irene Ryan). The poor mountaineer creates quite a stir when he moves his unruly family into a swanky Beverly Hills mansion.
However, they never assimilate into the posh affluent lifestyle (or "cement pond") and continue to live and dress as they did in the backwoods. Episodes turn into hilarious jaunts as the Clampett's link into a refined culture.
Meanwhile, Granny regularly takes offense to "city folk" and often attempts to head back to the hills while Mr. Drysdale (Raymond Thomas Bailey), the family's wealthy banker, tries to hold the Clampett's fortune in his bank.
This long-running series ran from 1962 to 1971 and was a smash hit, ranking #1 quicker than other shows in history within the first three weeks and remained #1 for two years. It ranked among the top 20 most-watched sitcoms for eight of nine seasons.
8. Green Acres
On the flip side of the Beverly Hillbillies is another corny rural comedy full of charm and lovable insanity. Green Acres, aired from 1965 to 1971, starring Oliver Wendell Douglas (Eddie Albert), a prominent and affluent New York City attorney, and Lisa (Eva Gabor), his high-maintenance Hungarian wife. They move from their upper-class lifestyle in the city to a rundown farm in Hooterville, where Eddie attempts to fulfill his lifelong dream of farming.
The transition is not a happy one for Lisa. Both clueless to small-town life, Oliver wears suits to work in the field, while Lisa gets dolled up in ball gowns and designer jewelry to tackle the housework.
This silly comedy is laden with parody and ridiculous plots that follow Oliver and Lisa as they navigate a world of oddball neighbors and absurdity. Zany, improbable, and still funny.
Photo Credit: ©wikimediacommons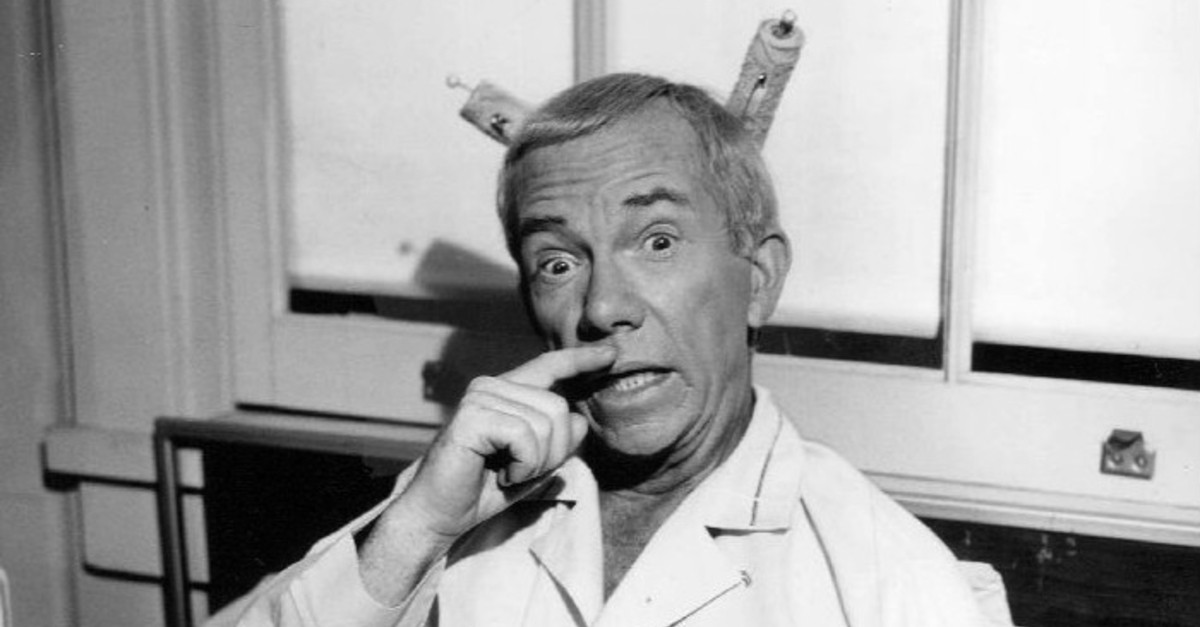 9. My Favorite Martian
When a one-person spaceship from Mars crashes on earth, ambitious reporter Tim O'Hara (Bill Bixby) rescues a friendly Martian, a 450-year-old anthropologist played by Ray Walston. He introduces the Martian as "Uncle Martin," giving the alien a cover while he attempts to repair his spaceship.
Meanwhile, Tim overcomes the constant challenge of hiding the Martian's telepathic and telekinetic powers. To his dismay, the well-meaning extra-terrestrial gets Tim into predicaments.
The comedy science fiction show aired for only three seasons from 1963 to 1966 but was cutting edge decades before its time.
10. Father Knows Best
Another popular radio show turned wholesome sitcom. Father Knows Best is a portrait of a typical middle-class family in the 50s. Starring Jim Anderson (Robert Young), an insurance agent, and his wife, Margaret (Jane Wyatt), a stay at home mom. Together they instilled solid family values to their children Betty, Bud, and Kathy.
The family is genuine and believable despite the perfect parenting and idyllic setting, and the show sends a strong message of a home being a place of unconditional love where everyone belongs and is accepted.
Episodes provide a glimpse of carefree times steeped in moral and ideological traditions. The storylines focused on human emotions and family issues that ultimately required the expert fatherly guidance of Anderson. When in doubt, do what's right.
The show aired from 1954 to 1960 but lasted three more years in reruns. Father Knows Best won six Primetime Emmy Awards and other awards, including the OFTA TV Hall of Fame award in 2011.
Nostalgic shows remind us what is wholesome and wonderful about the world. Show your favorites to your family and reminisce on simpler times.
Photo Credit: ©wikimediacommons